Xiaomi upcoming flagship smartphone, the Mi 5 already passed through various rumors and leaks in the last couple of months. Today, a new leak has been surfaced showing the alleged images of Xiaomi Mi5 on Weibo, a popular Chinese social network. Read on to know more about the Mi 5 latest leaks.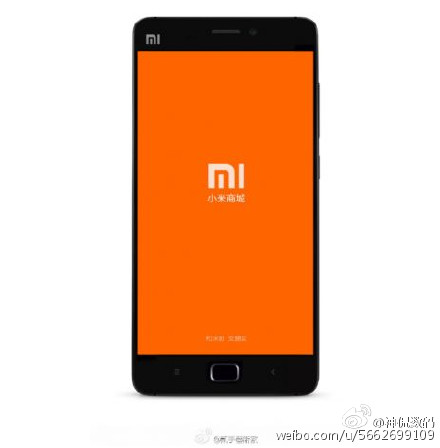 Seeing the above picture, you will notice a physical home button in the place of capacitive button in the upcoming Mi5 device. All the earlier launched smartphones and tablets of Xiaomi includes three capacitive buttons below the display. The company has never announced any device with physical home button. So, the Mi5 could be the first device from Xiaomi to feature a physical home button. Well, the China-based mobile manufacturer might be including fingerprint scanner on the home button but it might be better if the scanner would be on the back of the device. But the important thing to keep in mind is that this is just an alleged image spotted on Weibo without any official tags. So, thing could be different at the time of official announcement.
Xiaomi Mi5 Release date
The second leak which surfaced from the same source is its release date which is set on January 21st 2016. The company is eagerly waiting for the Snapdragon 820 SoC which will be soon launched by Qualcomm. So, with this Xiaomi Mi5 will become first smartphone to be powered with the latest Qualcomm Snapdragon 820 processor. According to the reports, the company's CEO is already having hands-on with the Mi 5 device from a quite some time now, so the device could be ready for the January 21st 2016 launch.
Coming to the specifications, the Xiaomi Mi5 might sport 5.2-5.5" QHD display, 3/4GB of RAM, 21MP rear camera, 8MP front camera, and will be available in various storage options. It might runs on Android 6.0 Marshmallow or Android 5.1.1 Lollipop OS with MIUI 7 on top of it. Like the Redmi Note 3, it will also adopt the full metal design and includes Qualcomm's Ultrasound fingerprint scanner.
Like us on Facebook or follow us on Twitter for latest news and updates of Xiaomi Mi5 flagship smartphone.