Xiaomi Android smartphone users need to clear app cache and data whenever the app is not responsible properly. Doing this, all the temporary files and app settings including log-in data will be removed completely. So if you're new to Android OS, then here we have step-by-step tutorial to clear app cache & app data on Xiaomi phone.
Clearing cache not only helps to fix a misbehaving app but also let you regain some used space. You just need to open app manager, tap the app and then select the "Clear cache" button.
Clear app cache and app data on any Xiaomi Android phone (MIUI 7/8 tips & tricks):
1. Launch Settings app and then select Installed apps.
2. Then you need to tap on 'All' tab located at the top of the screen.
3. Here you'll see the list of all apps which are being installed on your Xiaomi device.
4. Locate and tap on the app you want to clear its data/cache.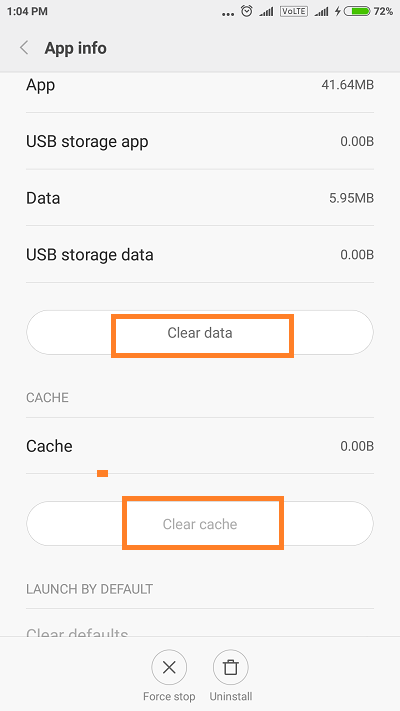 5. In the next screen all the details about the app will be displayed. Tap on Clear data/Clear cache.
That's it! You have successfully cleared app data/cache on MIUI device. For more Xiaomi tips & tricks, do check our MIUI 7/8 section.