Of all the Android apps, one the most common app we find on any Android smartphone is WhatsApp. Many Xiaomi Redmi Note 3 users who have installed WhatsApp on their respective smartphones have facing issues like Contacts not displaying. For all those users, here we have a simple guide which helps to fix WhatsApp contacts issue on Redmi Note 3.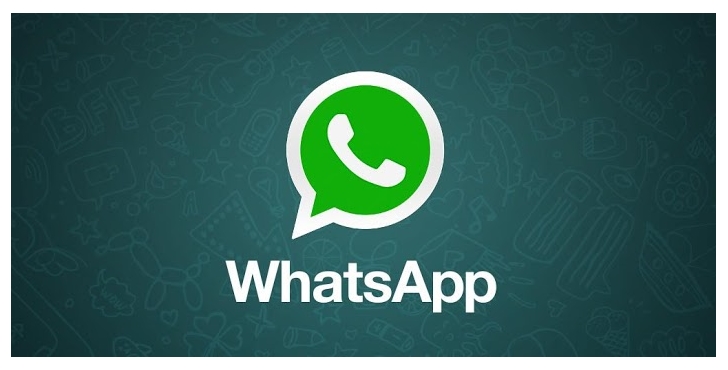 Main reason behind contacts not appearing in the Select contact list is due to the Security app denying WhatsApp from accessing your contact list. To fix this, you need to manage app permission from main settings.
Note: The following guide also works with various other Xiaomi phones like Mi5, Mi Note 2, Redmi 3s, Mi Max, Mi Mix, and more.
How to Solve Contacts not displayed in WhatsApp on Xiaomi Redmi Note 3
As already said, you need to manage permission on your device to display contacts on your WhatsApp. Two different methods can be followed to tweak permission on Redmi Note 3.
Method 1: via Security app
1. Locate Security app from the App Drawer and tap on it.
2. Here you will see list of various options. Tap on "Permissions".
3. Again in the next screen, select "Permissions".
4. Now you will see list of various applications that have been installed on your Redmi Note 3.
5. Scroll down till you find WhatsApp. Tap on it.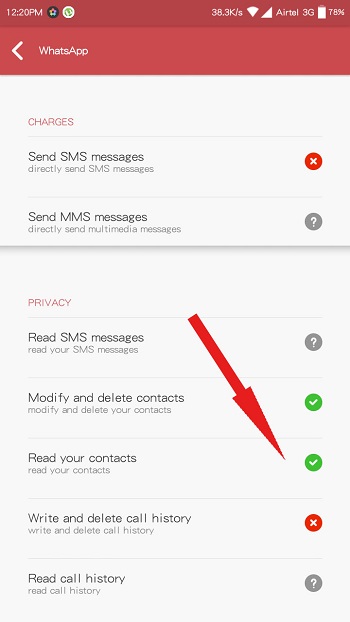 6. Now enable "Read your contacts".
That's it! Now launch WhatsApp and all your contacts name will be displayed on WhatsApp.
Method 2: via Main Settings
This is another method through which you can manage permissions on your device. Go to Settings > Permissions > Permissions > WhatsApp and enable "Read your contacts".
With this, you have successfully solved Contacts not displayed on WhatsApp on your Redmi Note 3. For more such tips & tricks, do visit our tutorial section.
To remind you, WhatsApp recently upgraded to latest version which brings Video Calling feature within the app. To enjoy Video Calling on your Xiaomi phone, do download WhatsApp APK from the following link.
For WhatsApp Contacts display issue on Redmi 1S do check the link HERE.