Xiaomi Mi account can be used to sign in to Mi Talk, MIUI Forum, Mi Market, and Mi Cloud. A single Mi account username and password is enough to access all the other Xiaomi services.
Many of the Xiaomi users might have already created account but there are few users who are new to Xiaomi and doesn't know how to create Mi account. So, for those users here we have shared simple steps to create a Xiaomi Mi account for free.
Make sure you have a mobile phone or valid email ID where the account verification code will be sent. Also Download Mi Cloud desktop app for Windows, Mac
To Create Xiaomi Mi account
1. Open any desktop browser and go to the address: https://account.xiaomi.com/
2. Now you need to tap on Create Mi Account located at the bottom.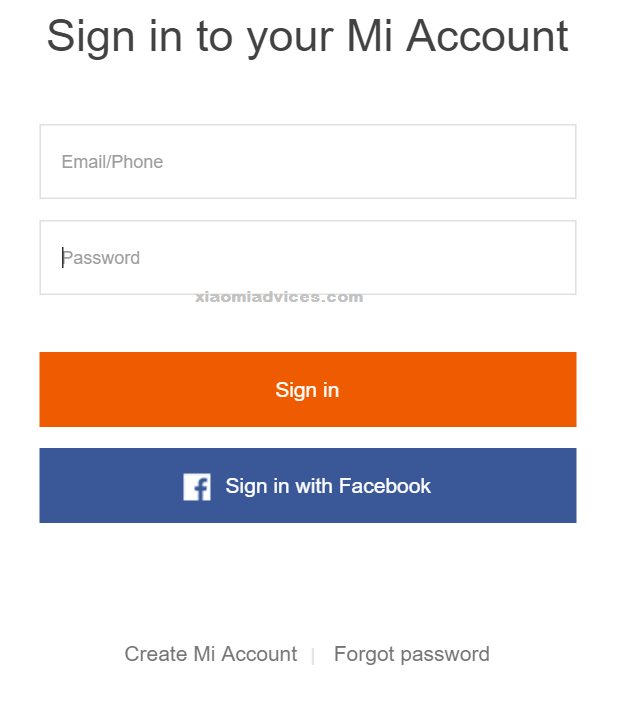 3. There are two different ways to create Mi account. First one using any Email ID and second one using phone number. Here I have used phone number for creating an account.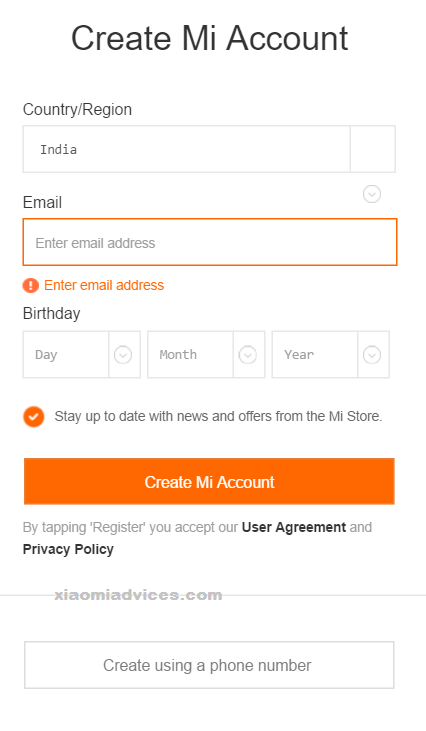 4. So you need to choose option "Create using a phone number", enter your mobile number, and other details.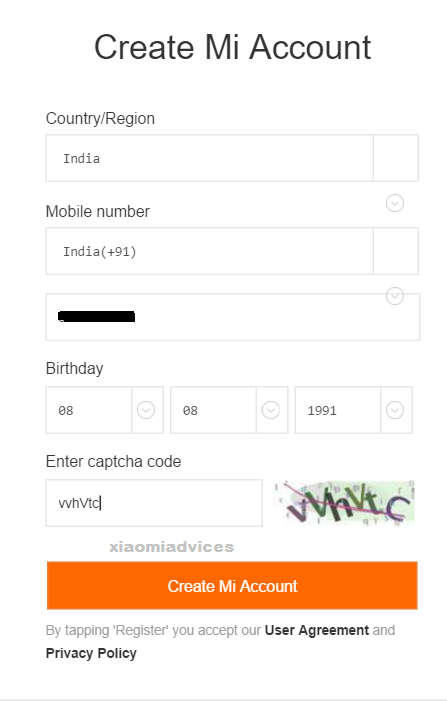 5. Once confirmed, a 4-digit verification code will be sent to your mobile number.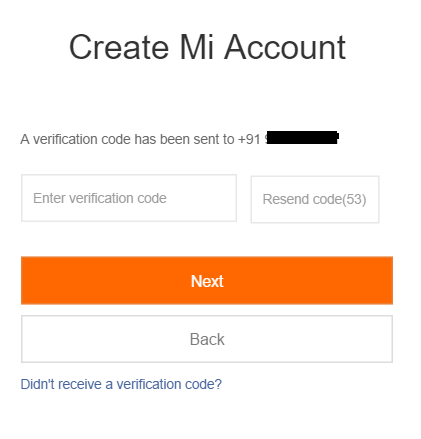 6. Enter the key and then you need to set up a password for your account. The password should be at least 8 characters and combination of letters and numbers.
7. Once setup, tap on Submit.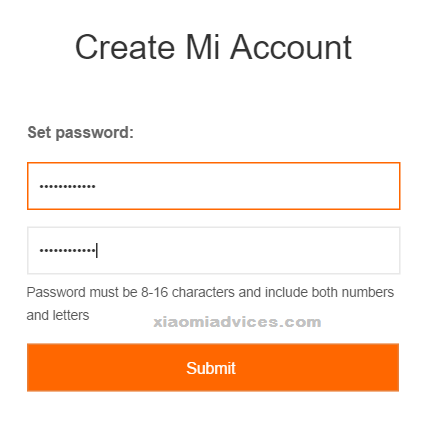 8. That's it! You have successfully created Xiaomi Mi account.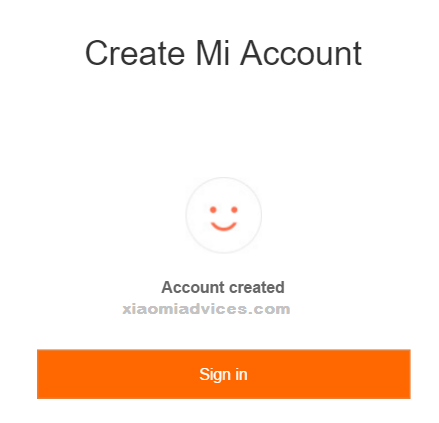 Now you can also sign in to your Mi account on your smartphone using these login credentials. Not only these, it also works with Mi.com (Xiaomi online store), Mi Cloud, Mi Talk, MIUI (Android based ROM) and MIUI Forum.
Edit your account details
1. After creating Mi account from the above steps, you need to sign in to https://account.xiaomi.com/ to edit your account details.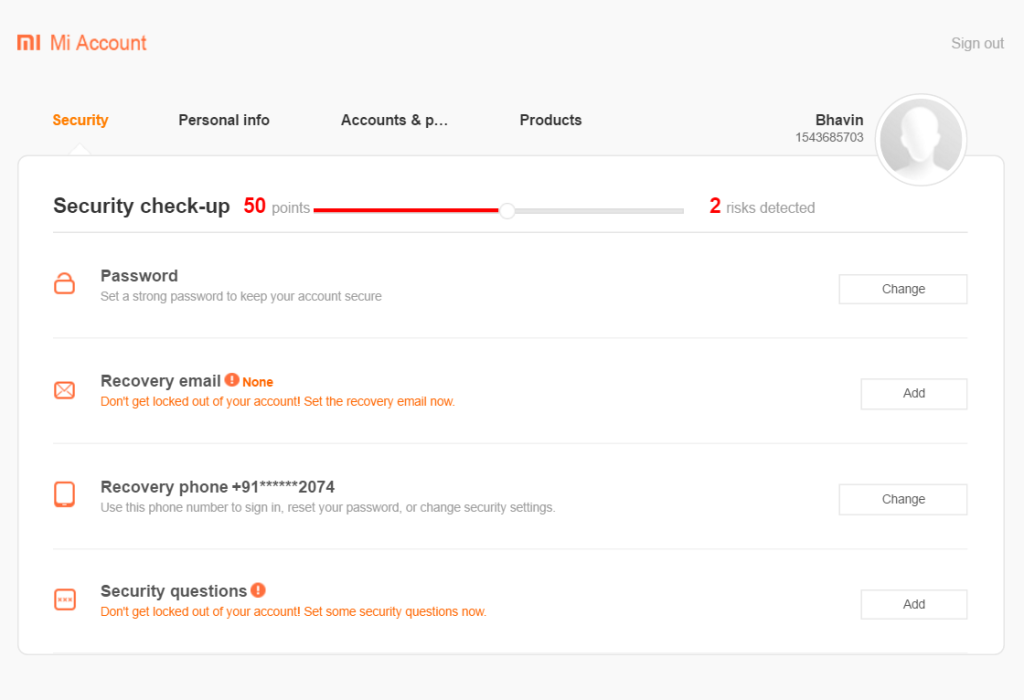 2. Here you can also bind your email to this Mi account and also edit all your personal details.
How to create Mi Cloud using Mi Account
1. After the creation of Mi account, you can also access the Mi Cloud services using it. Read on for the tutorial –
2. Go to the following link: https://i.mi.com/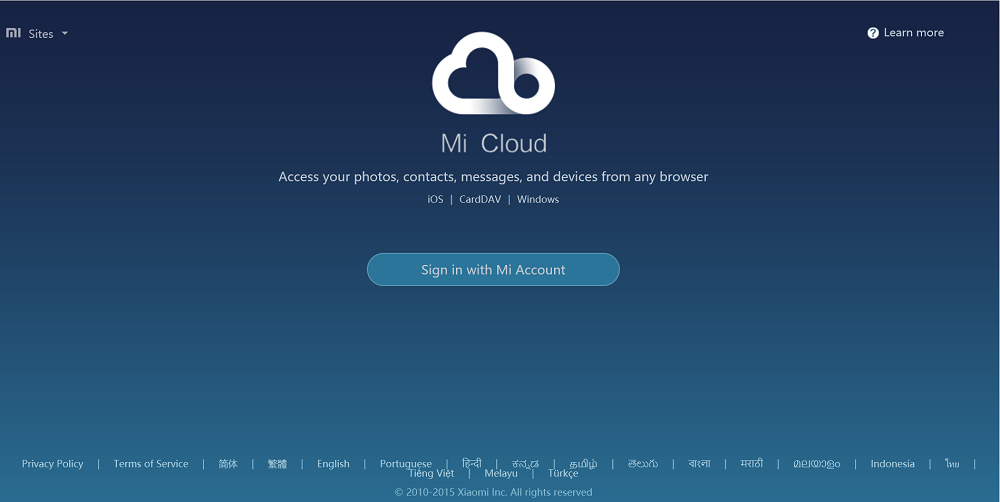 3. Enter your username and password to login to your Mi Cloud account.
4. Next you need to verify the account. A six digit verification code will be sent to your mobile number. Enter the code and click Submit.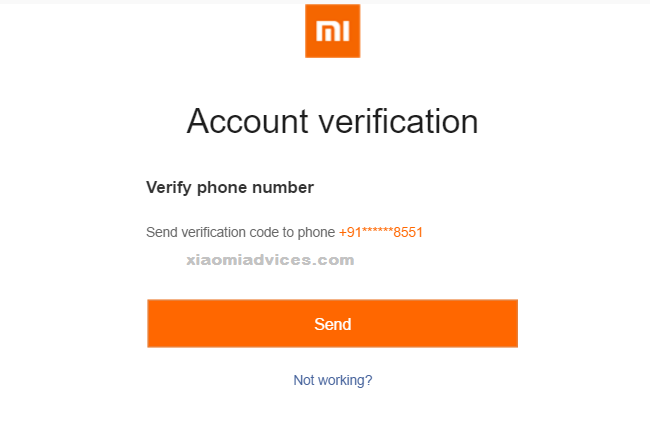 Note: You can also use Xiaomi Authenticator app on your mobile device to generate the verification codes.
So, now you will be well aware on how to create Mi account. Do share the post with your friends and let them help in creating account for their Mi smartphones & tablets.