Xiaomi account or Mi account can be used to sign in to Mi Store, Xiaomi Cloud, and other Xiaomi services. On this page, we will show how to create a Mi account easily.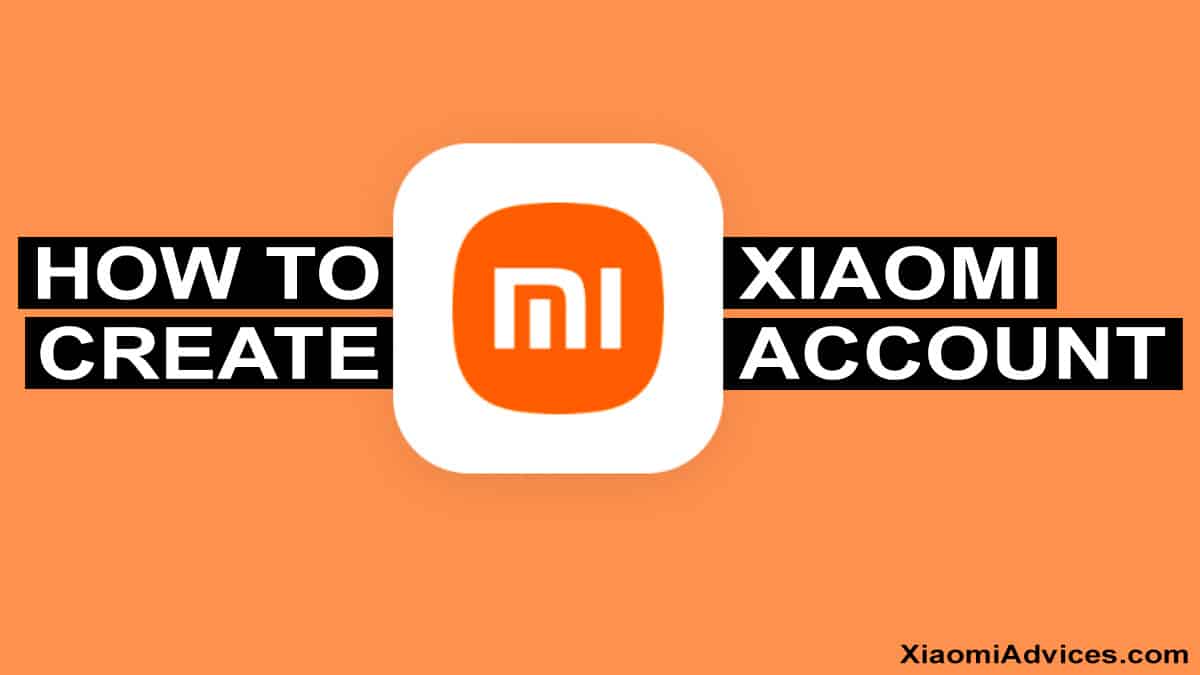 What is Xiaomi Account / Mi Account?
Xiaomi account or Mi account allows users to manage their Xiaomi devices from a single place. It helps the devices in a Mi account to share or sync data, creating an ecosystem. One Xiaomi account can be used to avail all the services offered by Xiaomi.
Benefits of Creating a Xiaomi Account
A Xiaomi account offers many benefits to users, and we have listed some of them below:
Syncing data across multiple devices: A Xiaomi Mi Account allows users to sync data like contacts, messages, and photos across various Xiaomi devices.
Remotely Control Xiaomi devices: A Mi account allows users to remotely control their Xiaomi devices, like those of Xiaomi smart home devices. It also allows users to find the location of their Xiaomi smartphone if lost.
Download apps from Xiaomi App Store: Xiaomi account allows users to download apps from the Xiaomi App Store to their device.
Access to Mi Cloud or Xiaomi Cloud: A Mi Account allows users to back up their data to Xiaomi Cloud.
Discounts and Promotions: Xiaomi sometimes offers discounts and promotions inside a Xiaomi account. To get notified and take advantage of these offers, a user must have a Xiaomi Mi Account.
Customer Support: Xiaomi account brings a user one step closer to Customer Support and get assistance with the issues they are facing with their Xiaomi devices.
Also: Download Mi Account Unlock Tool
How to Create a Mi Account or Xiaomi Account?
Many of the Xiaomi users might have already created a Xiaomi account, but there are a few users who are new to Xiaomi and doesn't know how to create a Mi account. So, for those users here, we have shared simple steps to create a Xiaomi Mi account for free.
Ensure you have a mobile phone or valid email ID where the account verification code will be sent.
Sign up for Mi Account using an Email ID or Phone Number
Visit https://account.xiaomi.com using a browser.
Click on Sign up and choose your Region.
An account activation link will be sent to the email address.
Click on the link to complete the Mi account registration.
You can also sign in to your Mi account on your smartphone using these login credentials. It also works with Mi.com (Xiaomi online store), Mi Cloud, Mi Talk, MIUI (Android-based ROM), and MIUI Forum.
How to Edit Mi Account Details?
After creating a Mi account, you can sign in to your Xiaomi Mi Account at https://account.xiaomi.com.
Click on Recovery phone to add a phone number to your account.
You can also update your account details from the Personal info section.
How to Create Xiaomi Cloud Account using Mi Account?
After creating a Mi account, you can also access the Mi Cloud services using it. Read on for the tutorial –
Go to the following link: https://i.mi.com.
Click on the "Sign in with Xiaomi Account" button.
Now, you're logged in to Xiaomi Cloud using your Mi Account.
Note: You can also use Xiaomi Authenticator app on your mobile device to generate the verification codes.
How to Reset Mi Account Password?
Go to https://account.xiaomi.com using the browser.
Choose the Reset Password option.
You'll be asked to authenticate the account. Click on Send.
Finally, click on Submit. Mi account password is now reset.
How to Delete Mi Account?
Note: Before moving forward, make sure you've signed out of your Xiaomi Account on all your devices. If you delete your account before signing out, you may not be able to use these devices normally.
Go to https://account.xiaomi.com using the browser.
Sign in with your Mi Account credentials.
Click on Privacy.
Select the Delete account option.
Confirm the deletion by clicking on the "I'm fully aware of the consequences…" button.
Check the "Yes, I want to permanently delete my Xiaomi Account and all its data." option.
Now, click on the "Delete Xiaomi Account" button.
Click on the Delete Account button again.
Your Xiaomi Account is deleted successfully, and you'll be redirected to the sign-in page automatically.
Was this tutorial helpful?
Do let us know in the comments section below.