Custom ROMs are popular among Android users because they offer new features and extended software support. Xiaomi phone users can choose from various custom ROMs, each designed with specific features in mind. Check out our list of popular Xiaomi custom ROMs to find one that suits your needs. Remember that custom ROMs are often developed for specific devices.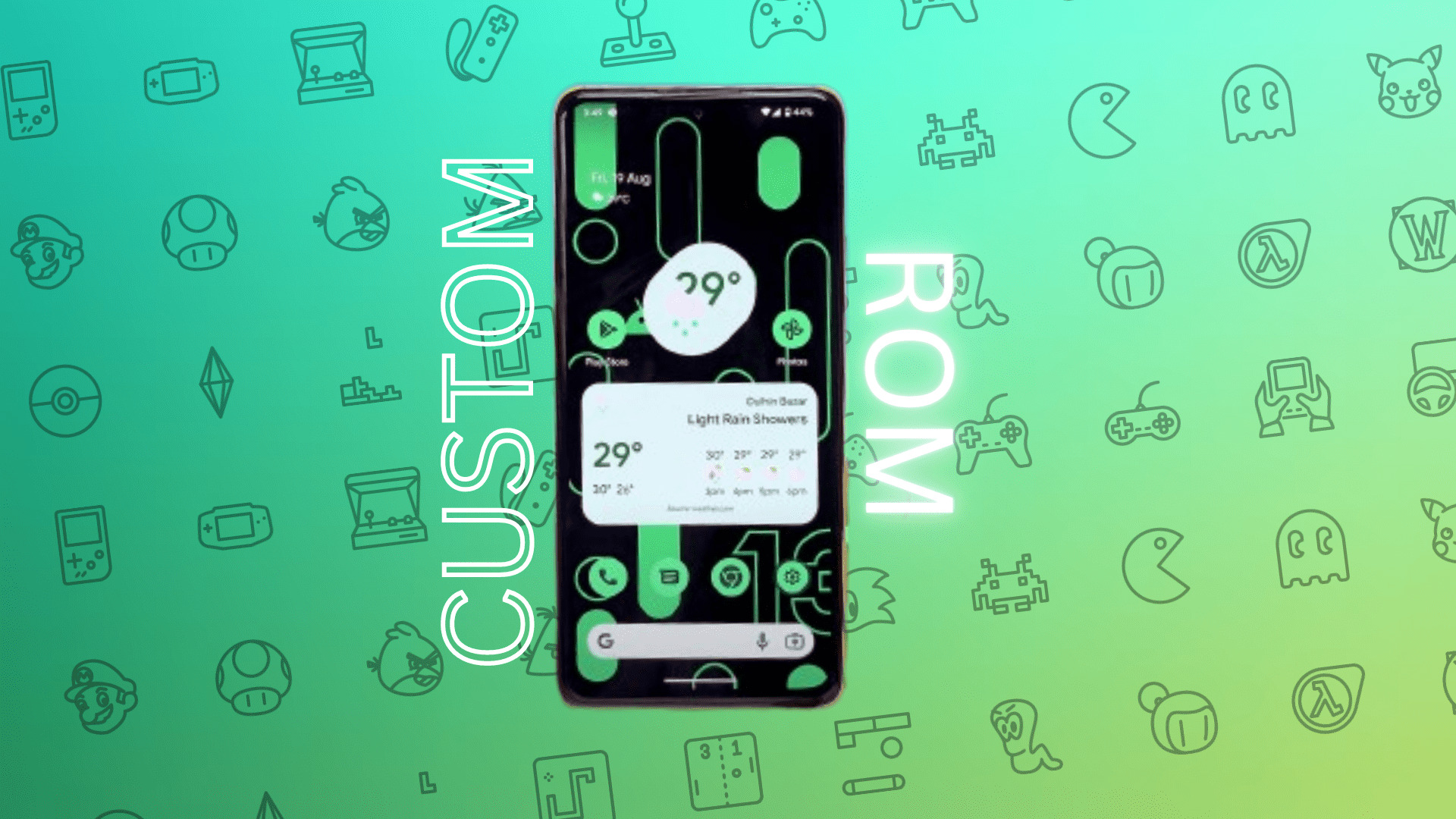 The Most Popular Custom ROMs for Xiaomi Phones in 2023
Below are some popular custom ROMs for Xiaomi and other phones. Each custom ROM is developed to serve a specific purpose, so you might find some features in one custom ROM and find them missing in another.
Let's look at the list of the best and most popular custom ROMs for Xiaomi, Redmi, POCO, Black Shark, and Mi Phones devices without any further ado.
Disclaimer:

Installing Custom ROM is a tedious process and requires knowledge. Nor we nor the developers of the ROMs are responsible for any damage you may encounter after installing a custom ROM. Proceed to install custom ROM at your own risk.
Paranoid Android (AOSPA)
Paranoid Android is a well-known custom ROM that is reliable and high-performing. It has gained popularity due to its impressive features and functionality. The ROM is versatile and compatible with most devices and supports device-specific features such as pop-up cameras and fingerprint-on-display support. In addition, you can customize the navigation bar and use gestures for additional functionality. The ROM also has advanced reboot options, safety net support, and the ability to control each app's cellular data, WiFi, and VPN. The Paranoid Android website also offers unique features for exploration.
Pixel Experience(PE)
Pixel Experience is a custom Android system made for Google fans. As the name suggests, its goal is to offer a Google Pixel experience on your non-Google device. It comes with pre-installed Google apps and Pixel goodies (launcher, wallpapers, icons, fonts, bootanimation). In addition, the Pixel Experience Team focuses on making the ROM secure, and it's based on Google's features. This custom ROM is famous worldwide because of its advanced security and features. If you want to learn more about Pixel Experience, visit their website.
LineageOS
LineageOS is a free, open-source operating system for smartphones, tablets, and other Android devices. It is based on the Android Open Source and is designed to be fast, customizable, and privacy-focused. LineageOS offers a range of features and customization options not found in stock Android, including tools to enhance privacy and security, advanced settings, custom themes, and the ability to overclock the device for improved performance. It is a popular choice for users who want a lightweight and flexible operating system for their Android devices. You can visit the LineageOS website to learn more about it.
crDroid
LineageOS is a ROM that carries on the legacy of CyanogenMod. On the other hand, crDroid is a well-known ROM for providing more customization options, allowing users more control over the interface. Additionally, it has features aimed at improving performance, such as game mode, pocket detection, and smart charging. Another advantage of crDroid is its customizable color scheme. You can visit the crDroid website to download crDroid Official custom ROMs for your Android device.
ArrowOS
ArrowOS is a custom ROM popular among those who prefer a simple interface without extra features. It is a pure form of Android's Open Source, offering only the most commonly used features. The ROM also includes features that prioritize system performance, extend battery life, and ensure a bug-free experience. To learn more about ArrowOS and download the ROM, visit their website.
These ROMs are chosen based on user votes and are among the most popular custom ROMs. If you want to install a custom ROM, selecting one from the list and downloading it from their website should suffice. Choose the one that meets your requirements, and you can use one of the most popular custom ROMs available.
Which of the above Custom ROMs do you find fit for your requirements and why? Do let us know in the comment section below.