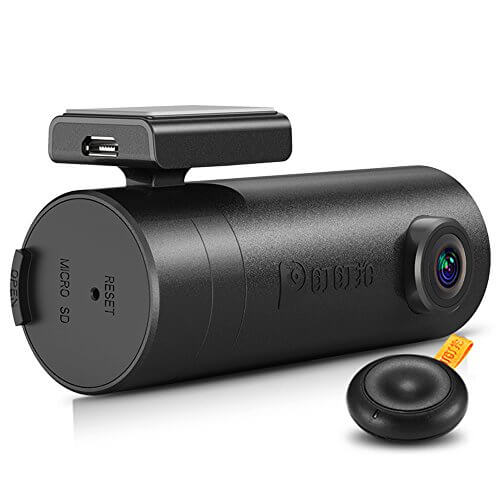 DDPai is one of the leading social car cameras manufacturers in China. Founded on 1st April 2013, the company already released several models in the market. Of all, DDPai Mini is the latest addition and is currently on sale on GearBest for $64.99 with international free shipping option. With innovative smart technology and Wi-Fi networks, the DDPai Mini lets you record each and every moment of your road trip. For more details about the DDPai's Car DVR camera, read on the following.
DDPai Mini Full HD 1080P Car DVR Camera
Considering the design, the Mini has certainly taken it from BlackVue with the minimalistic cylindrical body. Inside the device, there is a Hisilicon Hi3516C chipset and Sony IMX322 Exmor CMOS sensor for better quality pictures. The DDPai Mini has usual dashcam functions including the auto start/stop, loop recording, and G sensor.
Alongside the unit, the package also bundles with several other key accessories such as an external WiFi remote, a long right angled USB cable, a DDPai branded dual USB Car Charger and an English manual guide. By connecting the remote to DVR though WiFi, it lets you take quick photos by just pressing the remote button.
Related Deal: Buy Xiaomi Yi 1080P Car WiFi DVR Camera (Cheapest Price)
The following are some of the highlights of DDPai Mini DVr Camera –
An interactive recorder with powerful APP that include a series of interesting functions, furthermore, firmware continuously enhanced by auto update;
An advanced recorder with mainstream hardware configuration;
An easy-to-use recorder with remote snapshot button.
Buy DDPai Mini Full HD Car DVR from GearBest
Do check our DEALS section for all deals & offers on smartphones, Car DVR, and other accessories.