Xiaomi launched Mi 20000mAh power bank, its fourth in the list back in November last year. Before this, the China-based company already launched three more power banks of various capacity like 5200mAh, 10400mAh and 16000mAh. With the success of these power banks across various markets in the world, Xiaomi made a mind to launch 20000mAh capacity power bank. It comes with Qualcomm Quick Charge 2.0 feature which charge the entire power bank up to 100% in just 5 hours.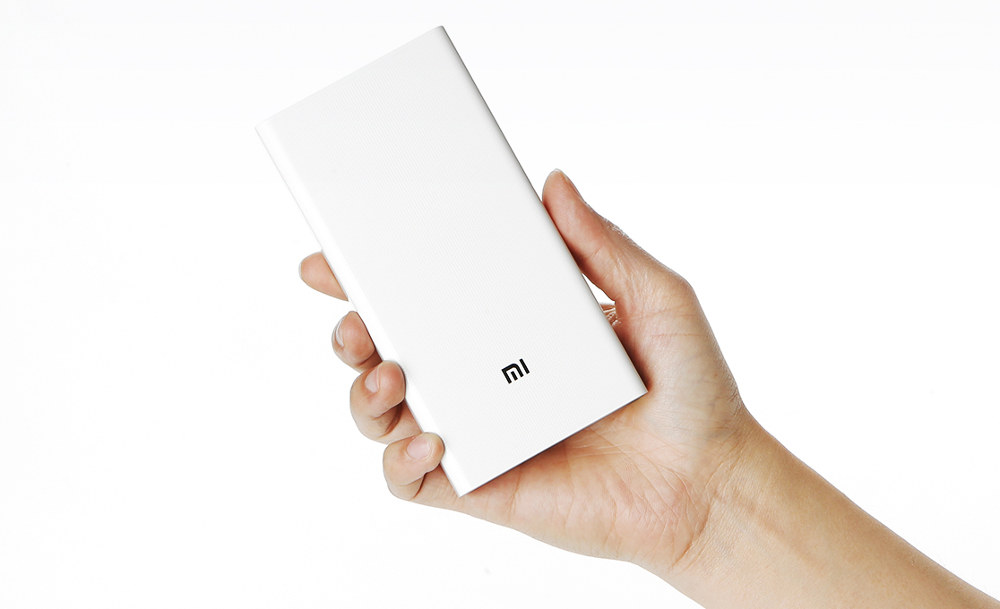 Xiaomi Mi 20000mAh Power Bank
Coming to the design, Xiaomi has adopted ABS plastic body totally different from previous Mi power banks. This design provides better grip and prevents scratches. The company was successful in making the power bank compact which weighs just 338 grams.
A total of six 3350mAh battery has been included in the power bank made by LG/Panasonic and has QC 2.0 feature. It can charge Xiaomi Mi 4 about 4.5 times, iPhone 6 for 7 times, iPad mini for 3 times and MacBook can be charged for 1.2times.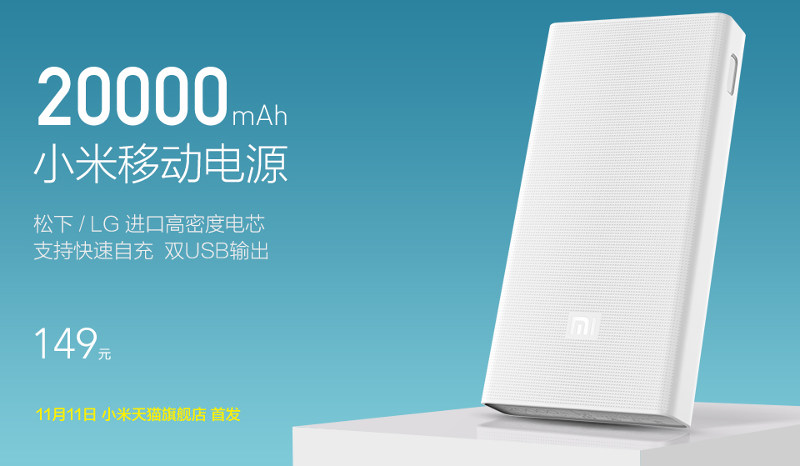 It has micro USB slot, LED light, and two standard USB slots at the bottom of the power bank.
Xiaomi Mi 20000mAh power bank Offers, Coupons, Buy Online
Xiaomi Mi 20000mAh power bank is available to purchase on GearBest for $34.89.