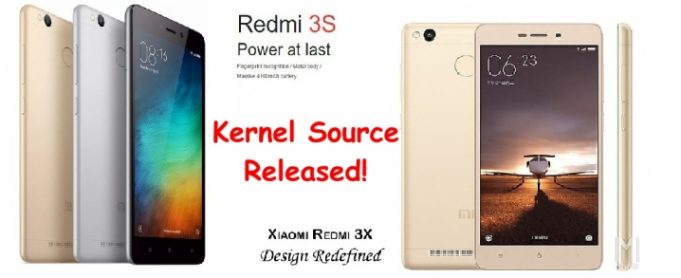 Xiaomi officially releases Kernel Source for its popular budget-friendly smartphones, the Redmi 3s, 3s Prime and 3X. With this, developers gets further control to the ROM thereby making most of it.
Xiaomi Redmi 3S/Prime/3X announced in the early 2016 running on Android 6.0 Marshmallow out of the box. Till now company didn't revealed any plans of bringing Nougat update for this wallet-friendly device. But now with the official release of Kernel Source we can expect various developers like Lineage, Remix OS, & more coming with much more stable Android 7.0 Nougat update. You can also check list of Xiaomi phones to get Android 7.0 Nougat update.
While releasing the kernel source is required to be compliant, many OEM manufacturers failed to do so for a significant amount of time soon announcing the smartphone. Many companies' takes longer periods up to 6 months or more and few companies such as Micromax don't even release kernel source.
Refer the following link to download official Kernel Source for Redmi 3S smartphone –
For more Redmi 3S/Prime/3X tutorials, do refer below