Unlike other OEM devices, the Xiaomi phones comes installed with stock recovery called as Mi Recovery. With this stock recovery, one can flash official MIUI OTA updates. It because, OTA updates are flashed via Updater app which in turns requires Mi recovery to update the device to latest version. Many Xiaomi users might have installed CWM recovery in order to enjoy various custom ROMs for making the device most of it. But when you revert back to official MIUI ROM, you'll notice that the phone still on CWM recovery. With this, the users will no longer flash the MIUI OTA updates as there is no Mi Recovery.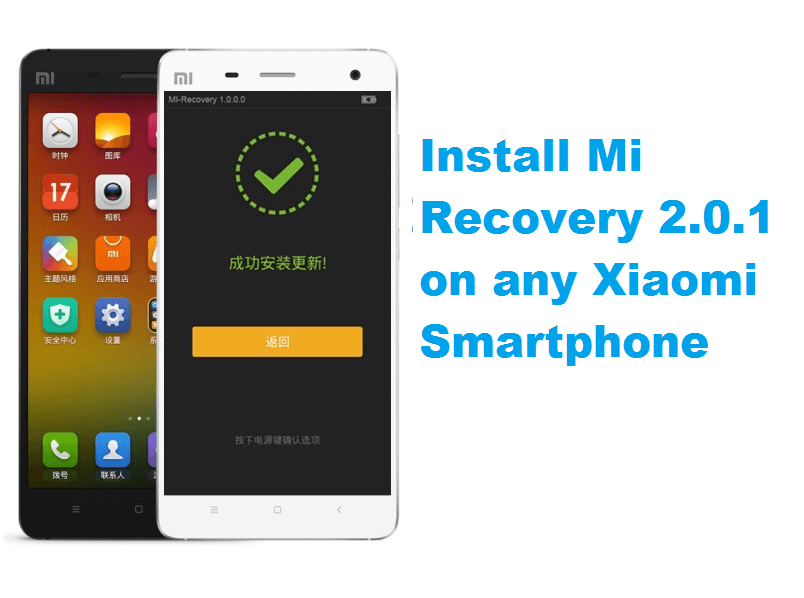 For those Xiaomi users here we have MIUI Stock Recovery v2.0.1 zip file which can be easily installed on your smartphone using CWM recovery.
How to install Mi Recovery v2.0.1 on MIUI devices
1. Download the Mi Stock Recovery v2.0.1 .zip on your computer. (Link)
2. Copy the downloaded .zip file to the root directory of your SD card.
3. Now you need to reboot the device into CWM recovery mode. To do so, first power off the device and then press "Power + volume up" button simultaneously. Users can also boot into CWM recovery through Updater app.
4. Select 'Install zip' > 'choose zip from sdcard' and then choose the recovery zip file which you have placed to SD card. Confirm to start the installation process.
5. Now from the recovery main menu, choose "reboot system now" to boot the device into normal mode.
6. That's it! Mi Stock Recovery has been successfully installed on your Xiaomi device. From now you can use the Mi Recovery for flashing OTA updates.
Do leave a comment below if you encounter any errors or find difficulty while installing the Mi Stock Recovery v2.0.1.