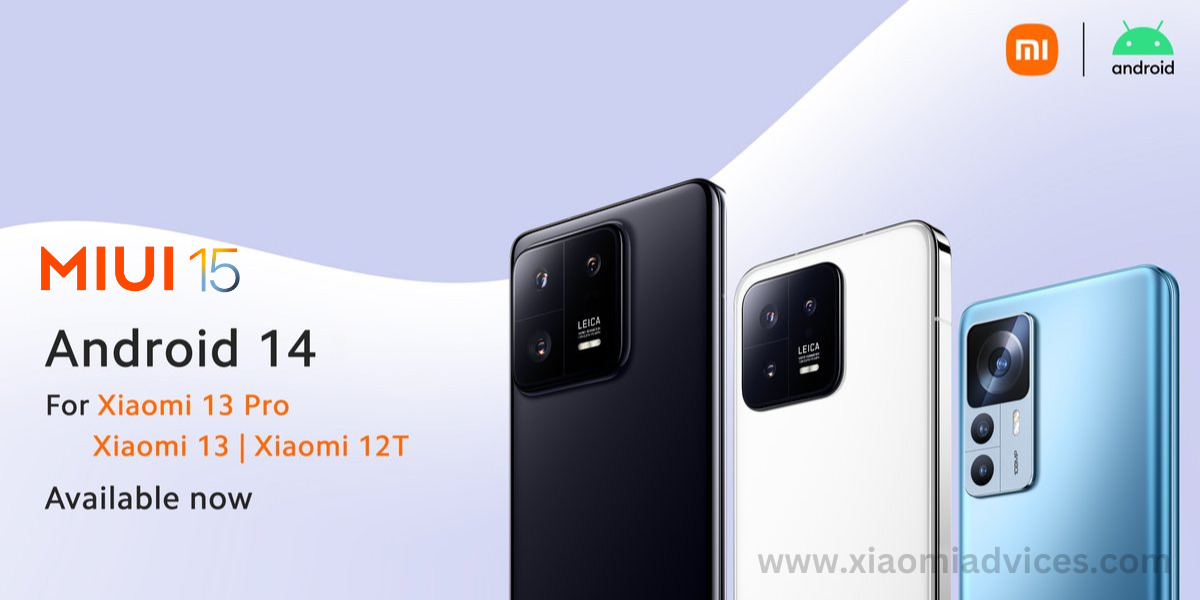 Xiaomi has been at the forefront of the smartphone industry, and the recent move made by Xiaomi has given a big surprise to its loyal users by providing Android 14 Beta / MIUI 15 Update to the user globally. The release of the Android 14 beta / MIUI 15 to the Xiaomi 13 , Xiaomi 13 Pro, and Xiaomi 12T has become a significant talking point among Tech Enthusiasts.
The beta testers have eagerly awaited the Android 14 / MIUI 15 update, which was rolled through their device's Over-the-Air (OTA) update. The applications to join the beta test were opened a few weeks ago, and the lucky users selected for the beta test had the opportunity to experience this update before its official release date.
The users are waiting for the update to be released officially. Still, Xiaomi has been testing and continuing to develop the update so that the final version of the update can be smooth and enhance the overall user experience. Hence, Xiaomi advises users to exercise more patience while awaiting the update.
The Android 14 / MIUI 15 update for the Xiaomi 13, Xiaomi 13 Pro, and Xiaomi 12T is now in effect. The update enhances the internal MIUI Update for these devices.
MIUI-V14.0.2.0.UMCMIXM for Xiaomi 13
MIUI-V14.0.2.0.UMBMIXM for Xiaomi 13 Pro
MIUI-V14.0.4.0.ULQMIXM for Xiaomi 12T
However, Users must remember that Android 14 is a new operating system that may contain some bugs and issues. Users must give feedback to the Xioami Support team or Xiaomi developing team so that they can work on these bugs and issues and fix them before the official release of Android 14 / MIUI 15.
The users who are eager to test the new features and enhancements of Android 14 / MIUI 15 and were not selected in the beta test should wait patiently for the official release, and they should provide feedback to the Xiaomi Developers when the update is officially released for the stable and reliable operation of their Xiaomi Device. This update could enhance the overall user experience, and users can expect an exciting future for Xiaomi users.
The Users who wish to experience the update before the official release can install the update manually by downloading the firmware file but the users must keep in mind that downloading the update may cause the device not to work properly, so it is advisable to do it on your own risk and make a back up of your device before installing the update. The download links for the update are given below you can download from there.
If you liked our article, please let us know in the comment section.