If you're a hardcore Pokemon Go player, then you'll be glad to hear that the PokeMesh has been updated to latest version. The PokeMesh 7.0.0 brings several new features and here below is the direct link to download the APK.
PokeMesh is an Android application which doubles your Pokemon Go gameplay by displaying all the available Pokemon, Pokestop and Gyms around you or in the selected area. The app can also be run in the background to save battery and still you'll be receiving all the push notifications. As PokeMesh is an unofficial app, it will not be available on Google Play Store. Users need to refer the below download link and then manually install on their respective Android smartphones.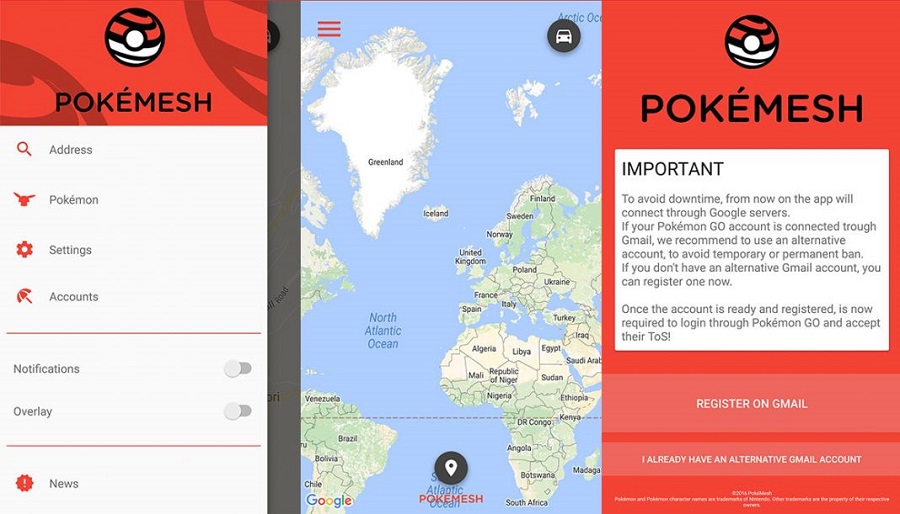 Note: The app is compatible only with Android smartphones, it might not function properly even on tablets.
PokeMesh 7.0.0 APK Changelog:
Fix login screen stuck for certain devices
Hide advanced settings and prevent an easy access to them
Fix repetitive empty notification content
Reworked step marker, added circles to indicate the scan area
Reworked Pokémon information window
Reworked Share window
Removed circle scan animation for a better overall performance and battery life
Added advanced settings to enable circles to mark steps scan area
Implemented informations about gyms with share as well
Download PokeMesh APK 7.0.0 for Android
You can also refer the PokeMesh official website for complete changelog and other details. Do follow us on Facebook and Twitter as we'll update whenever a new version is released.
Already installed the latest version, do share your experience in the below comment section.