VLC media player from Videolabs is one of the best multimedia player for Android platform. The developers always takes their beta testing seriously thus the reason the VLC 2.0 update is out after testing it for a long period. The good news is that the stable version is now available to download for Android users.
The latest beta version VLC 2.0 brings network browsing which lets you browse content from local network such as NAS or large shared directory on your PC. This new feature will let you enjoy content on your Android devices more easily. There is also option to save favorite folders and URLs in the app for quick access preventing to search the content again. Not only these, there is also option to toggle any device to the Android TV UI for VLC.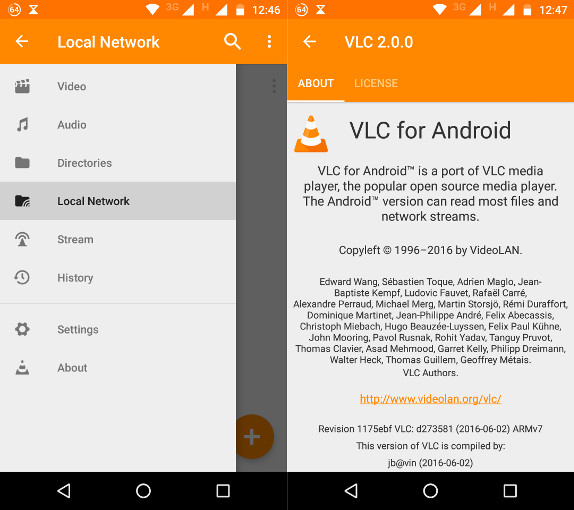 VLC 2.0 New Features:
Network disk browsing (Windows shares, UPnP, NFS, FTP, SFTP…), favorite folders and URLs, video playlists
Rewritten notifications and control, popup video and a rewritten history
Merge of Android TV and Android versions, so that every device can optionally get the Android TV interface.
Faster decode and playback of all video types
Free Download VLC 2.0 APK
Steps to install VLC 2.0 APK on Android –
1. First, ensure that the app installation from Unknown Sources is selected under Settings. This is necessary as the device blocks installation of non-official Android apps. Doing this, nothing will changed on your device.
2. Next download the VLC 2.0 APK directly to your mobile storage.
3. Install the app by following on-screen steps.
4. Launch it from the App Drawer. Enjoy!
Start streaming videos and movies on your Android device.