Xiaomi USB Drivers create a valid connection between the Xiaomi device and the Computer/PC (Windows 7/8/8.1/10/XP). Users can easily view their files, transfer media by installing these drivers on their computers. It is quite simple to install USB Drivers, just locate your device model number and tap on "Download". Now extract the download file and install the drivers. With USB Drivers installed on Windows and Mac, users have the option to transfer files & documents with ease from smartphone to PC and vice-versa. Not only this, whenever users try to flash the firmware or unlock bootloader, Xiaomi USB Drivers are much needed. That's why we're here with download links of all Xiaomi phones & tablets followed by a proper installation guide.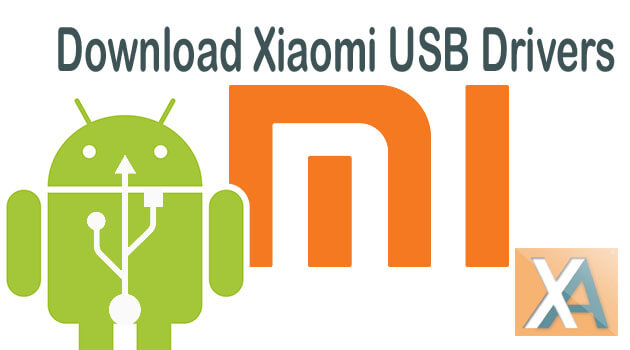 Xiaomi USB Drivers are also essential while connecting your smartphone in Fastboot Mode & Emergency Download Mode [EDL]. These are special modes in every Android smartphone mainly booted whenever you perform the flashing process.
Xiaomi also developed Mi PC Suite for a secure connection between your device and Windows PC. You can refer here to Download Mi PC Suite.
Xiaomi PC Suite Software is compatible with different versions of Windows. Such as Windows 10 (32-bit), Windows 10 (64-bit), Windows 8.1 (32-bit), Windows 8.1 (64-bit), Windows 8 (32-bit), Windows 8 (64-bit), Windows 7 (32-bit), Windows 7 (64-bit), Windows Vista (32-bit), Windows Vista (64-bit), and Windows XP (32-bit).
Xiaomi USB Drivers – Features & Benefits
Android USB Drivers are useful in several optional functions. Let's have a look one after another.
Transfer Data from Mobile to PC and vice versa.
Flashing Stock Firmware / Custom ROM
Unlock Bootloader
Root your device
Use the phone as a webcam
Compatible devices: The following Xiaomi Mi USB Drivers work with most of the MIUI 12/MIUI 11/MIUI 10 smartphones including the Mi 10, Mi 9 SE, Mi 9T Pro, Mi 11, Mi Note 3, Mi Mix 3, Redmi Note 9 Pro, Redmi Note 9T, Redmi 10X Pro 5G, Redmi K30 Pro 5G, Redmi K20, Redmi 7, Redmi 8 Pro, and more.
Download Xiaomi USB Drivers for Windows – Redmi and Mi Phones
Below is the list of various Xiaomi devices. Just find your device, and there is a download link of the driver next to every model. You can use CTRL + F to search for your device.
Xiaomi Mi USB Drivers Download:
Redmi USB Drivers Download:
How to manually install USB Drivers on Windows:
1. Firstly, select your device model from the above list.
2. Tap on 'Download' and save it to your computer.
3. Locate the download file.
4. Now you need to run the .exe file and follow on-screen instructions.
Download Xiaomi USB Drivers for Mac – Android File Transfer
For Mac, users can easily transfer data using a special tool called Android File Transfer. Refer to the below link to download for your Mac.
Download Android File Transfer for Mac
That's it! Xiaomi USB Drivers are successfully installed on your Windows. Do let us know in the below comments in case your Mi/Redmi model is missing in the above table.