Activate Split Screen on Xiaomi MIUI: Xiaomi Redmi Note 5 Pro is one of the best smartphone you get in the sub-15K price category. Although it is a mid-range smartphone, it is capable to perform most of the task which can be done by a flagship phone. That's the reason, the Redmi Note 5 Pro is being sold as hot cake in India.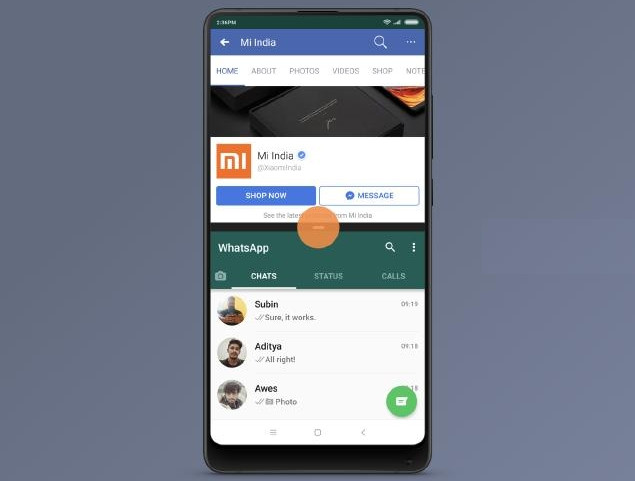 Like other Xiaomi phones, the Redmi Note 5 Pro also runs on its own custom MIUI skin which comes with several top features and customization options. One such feature users can get hands-on is the Split Screen or we can say Multi-tasking. The Split Screen is really a cool feature which Google added to their Android 7.1 Nougat updates, and is getting a phenomenal response from Android users. Most of the MIUI users are not aware of this feature and few of them doesn't know how to get into Split-Screen mode?
What is Split Screen?
Split Screen is a special mode on Xiaomi phones where the display of the screen is divided into two parts so that two different apps can be used at a time. For example, it is highly impossible to watch videos on YouTube and at the same time chat with your friend on WhatsApp. If you open YouTube app, the WhatsApp chat window will disappear and if you open WhatsApp app, the YouTube will be disappear. To overcome this problem, Xiaomi has introduced Split Screen feature in its latest MIUI update. It is the best way to open and use 2 apps at the same time.
So, follow our simple guide to Activate Split-Screen aka Multi-tasking on Xiaomi Redmi Note 5 Pro.
Also:
Note: The following Split Screen tutorial also works with most of the Xiaomi phones running on MIUI 9 and above.
Guide to Use Split Screen Multitasking on Redmi Note 5 Pro
To open your apps in the split screen mode, simply follow the below steps one after another –
1. Open any two apps which you like to use in one screen. For example, one is WhatsApp and another one is YouTube.
2. Let YouTube remained open and WhatsApp is running in the background.
3. Next, you need to tap on recent apps section [it is nothing but bottom left navigation button].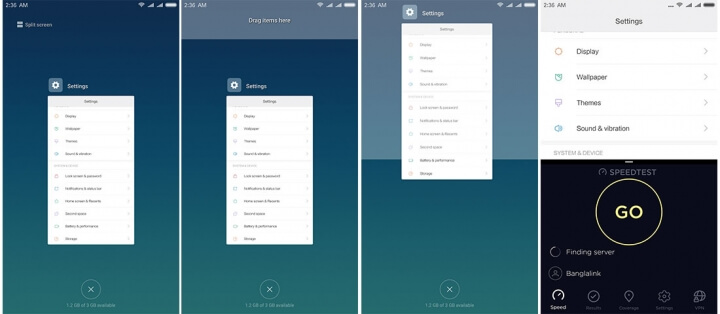 4. As YouTube is already appearing on the whole screen, you need to tap and hold "WhatsApp" from recent app section.
5. Drop it on the lower side of the screen.
Yeah! Now you can enjoy texting on WhatsApp alongside watching videos on YouTube at the same time.
How to Exit Split Screen Mode
Once you've enjoyed multi-tasking on your MIUI device, it's time to exit the mode and get into single app mode. Follow the below steps to exit Split Screen on Xiaomi Redmi Note 5 Pro –
1. Tap on "Recent apps" button located at the bottom left corner of the screen.
2. Here you will see a small oval icon "Exit" at the top of the screen.
3. Tap on it and you're done!
Hope, now you're well aware of Split Screen feature on your Redmi Note 5 Pro. Do share the post with your friends on social media and let them enjoy this amazing feature on their MIUI smartphone.
Related Content: