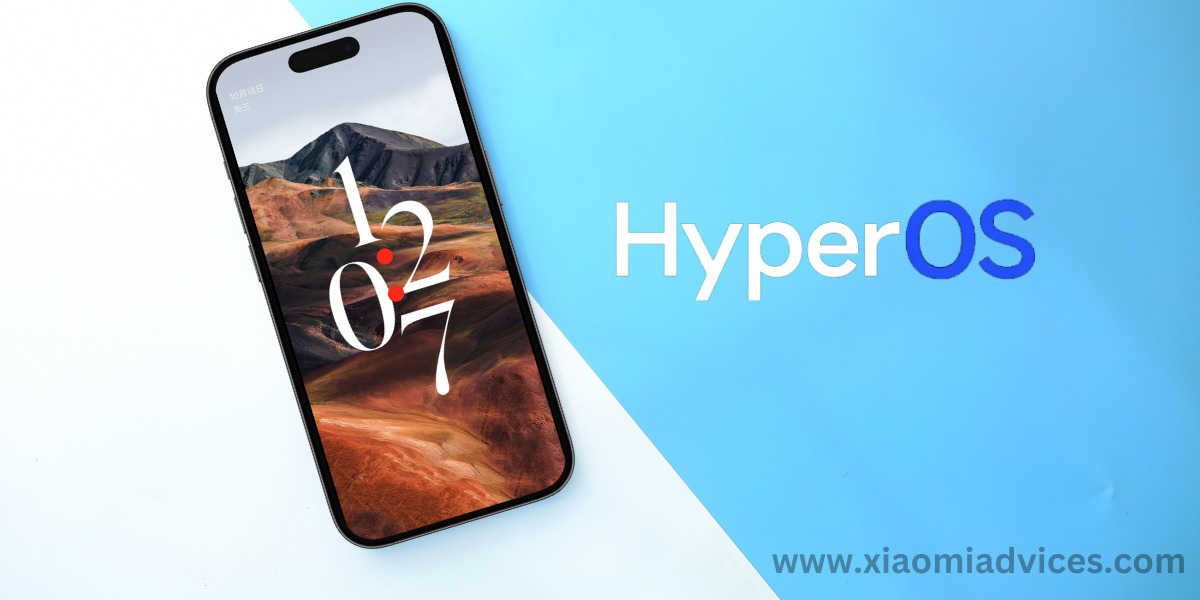 HyperOS, Xiaomi's innovative Android operating system, has caught the interest of the MIUI user community. Enthusiasts eagerly await the release to see the intriguing features and design enhancements that HyperOS brings. The HyperOS update has been launched in China, and it's now available on Xiaomi's latest flagship smartphones, the Xiaomi 14 and 14 Pro. Leaks and sneak peeks of HyperOS' fresh appearance have surfaced on the popular Chinese social media platform Weibo.
In this article, we'll explore the refreshed appearance of Xiaomi's HyperOS through leaked images and screenshots.
A Weibo user known as "Mr. Water" (translated from Chinese) has shared four screenshots revealing the HyperOS interface. The first screenshot displays the weather app's user interface, featuring the temperature in the top-left corner of the screen and temperature ranges for the forecast section at the bottom. Additionally, the calendar app has been revamped with rounded square tile designs in the month view layout.
Xiaomi's MIUI introduced a control center featuring quick toggles that bore a resemblance to Apple's iOS Control Center, and the upcoming HyperOS will also offer a similar interface. The brightness and volume sliders, along with the "Now Playing" widget, exhibit striking similarities to those found in iOS 17, with a subtle adjustment in their layout. Notably, the Wi-Fi and mobile data toggles are positioned at the top, while the lower half of the screen hosts a variety of quick settings toggles.
The HyperOS home screen showcases two square-shaped widgets displaying the time and weather, with the app's name underneath, which appears to draw design inspiration from Apple's operating system.
Meanwhile, a separate set of four screenshots posted by Weibo user Wei Xiaotian/Alan (translation from Chinese) provides us with another sneak peek at the forthcoming HyperOS user interface. The lock screen reveals a sizable, vertically oriented digital clock with customization options.
An additional image displays a novel lock screen personalization feature. Notably, Android 14 also introduced fresh lock screen customization choices for Google's Pixel phones. The screenshot shared by the Weibo user suggests that HyperOS will empower users to tap various lock screen elements for customizing font styles and color options.
Screenshots reveal that the new HyperOS significantly improved over the MIUI 14 update. It exhibits a heightened level of polish and refinement in every aspect compared to MIUI 14. It's safe to anticipate that with each subsequent update, HyperOS will continue to refine and enhance its overall user experience.
Also Read: HyperOS – First 9 Xiaomi Smartphones to Receive HyperOS 1.0 Update
If you've enjoyed our article, please do share your thoughts in the comments section.