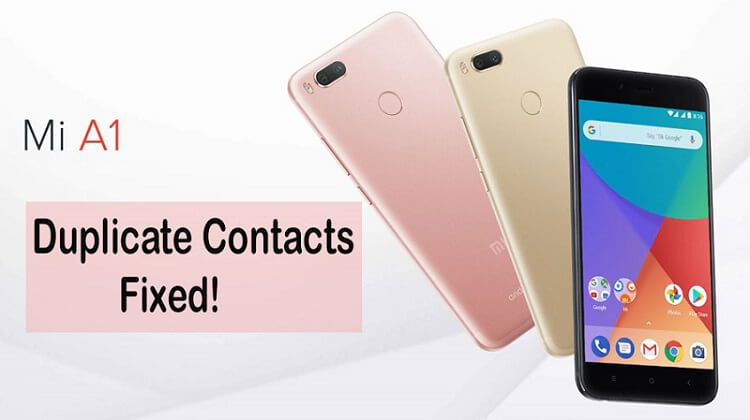 Xiaomi Mi A1 is the company's first Android One smartphone launched in partnership with Google. The device was priced at Rs. 14,999 at the time of announcement, now it has got permanent price cut available for just Rs. 13,999. The Dual-Rear camera setup and Snapdragon 625 SoC are the highlights of the device. Those who have already own the Xiaomi Mi A1 have been reportedly facing Duplicate Contacts Issue.
That means users see the same contacts multiple times in their Contact application. This occurs due to adding & sync various accounts like WhatsApp, Paytm, Messenger, etc. to your device. You can check below image where "Car Mechanic True Value" contact is being displayed multiple times.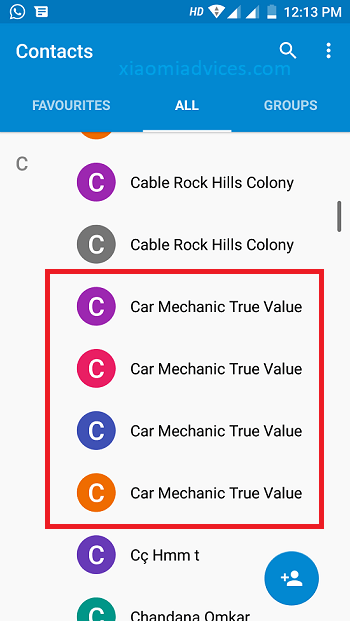 So, if you're one who fed-up with Xiaomi Mi A1 displaying multiple contacts, then you can follow below steps to fix it. It is a simple guide where each & every user can follow it. So, without much ado follow below steps to fix duplicate contacts issue on Xiaomi Mi A1.
How to Solve Xiaomi Mi A1 Duplicate Contacts Issue
1. Firstly, launch Contacts app and tap on 'three dots' located at the top right corner.
2. Locate "Merge Contacts" option and tap on it. This will merge all duplicate contacts into a single contact.
3. If you still see duplicate contacts, then again tap on 'three dots' and select 'Contacts to display'.
4. Here "All Contacts" option will be enabled by default in all Mi A1 devices. That means contacts from various accounts like WhatsApp, Gmail, Linkedln, Messenger, Paytm & more will be displayed, thereby becoming multiple contacts with same name & details.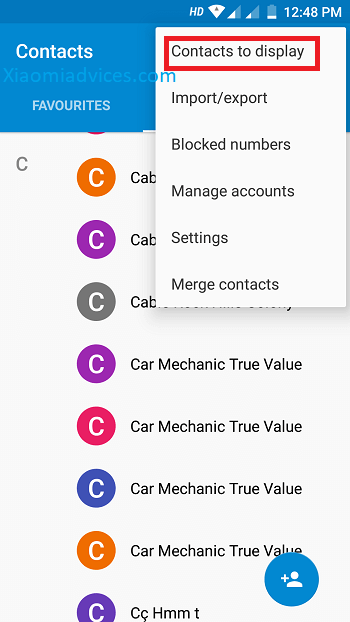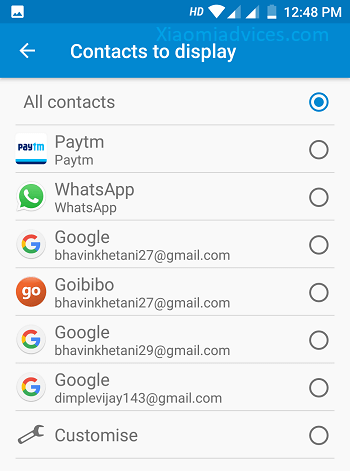 5. To fix this, you need to select only one "Gmail Account" where all your contacts are saved.
That's it! You've successfully solved duplicate contact issue on Xiaomi Mi A1. For any other issues or queries, do feel free to share via below comments.