Own a Xiaomi MIUI smartphone and facing restarting and freezing issues? Then, here we have shared a quick guide on how to fix Xiaomi MIUI Restarting and Freezing issues.
Xiaomi is one of the top smartphone brand not only in China but also other Asian countries including India. Unlike other OEM devices, the Xiaomi smartphones runs on its own custom UI skin dubbed as "MIUI" based on Android. The MIUI ROM is only of the reason behind the success story of Xiaomi as it comes with several top features and customization options. Although the MIUI devices ships with good hardware configurations, most of the users are reportedly facing restarting and freezing issues.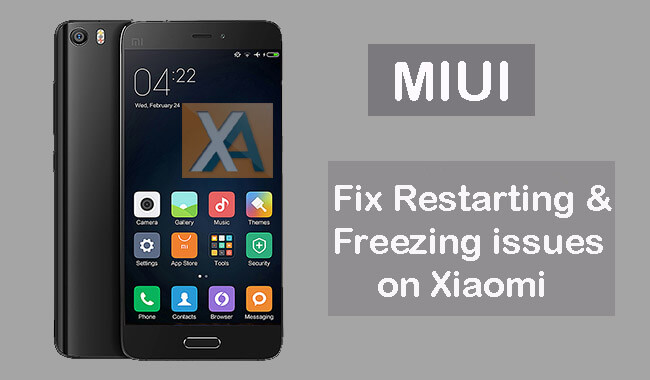 However, there could be 'n' number of reasons causing the issue. Some of them are installation of malware applications, temporary cache files, system virus, and many others. Sometimes, a simple reboot can solve the issue. But this can't be solution every time. So, here we have shared some possible solutions to fix Xiaomi MIUI restarting and freezing issues.
Also: 5 Best Ways to fix heating issues on Xiaomi phones
How to Copy contacts from SIM to Google on Mi and Redmi phones
Compatible devices: It works with most of the Xiaomi Mi & Redmi phones including Redmi Note 5 Pro, Redmi 4, Redmi Note 4, Mi Mix 2, Mi Max 2, Redmi Y1 Lite and others.
Guide to Fix Xiaomi MIUI Restarting and Freezing issues
Method 1: Restart the device
Rebooting the device is one of the best solution for most of the issues on any Android smartphone. Whenever your device freezes just await for a while to check whether it automatically works properly, else you need to restart the device.
Method 2: Boot into Safe Mode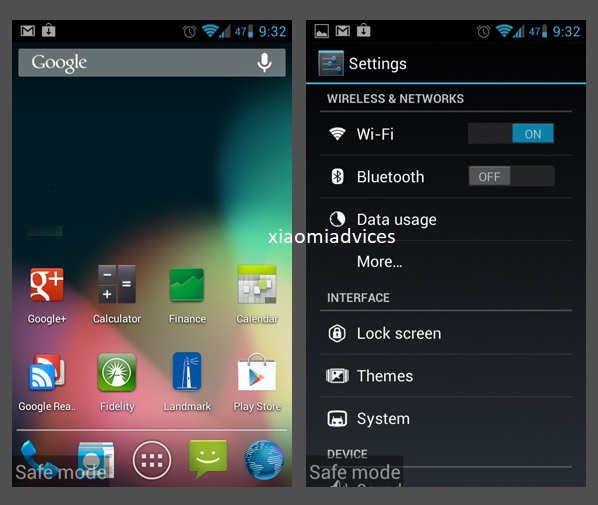 Restarting and freezing of Xiaomi phones also occurs due to malfunction of any third-party application. So, try to boot your device into Safe Mode which disables third-party apps. If the device works fine, then the issue is mainly due to installation of third party apps. Just delete recently installed apps and you're done!
To boot your device into Safe Mode, turn off your device and then press & hold Power button. When Xiaomi logo appear on your display, release the power key. Next, immediately you need to hold the volume down. That's it. The device will boot into safe mode.
Method 3: Clear system cache
Sometimes temporary build up cache files will be causing several issues on your MIUI smartphone. To clear cache data on your Xiaomi MIUI device, you need to perform the following steps:
Turn off your device and boot into Recovery mode.
From main menu, navigate to wipe & reset using volume buttons and then select it using power key.
Choose, wipe, cache
Select yes option when prompted and done!
Method 4: Reset your Xiaomi device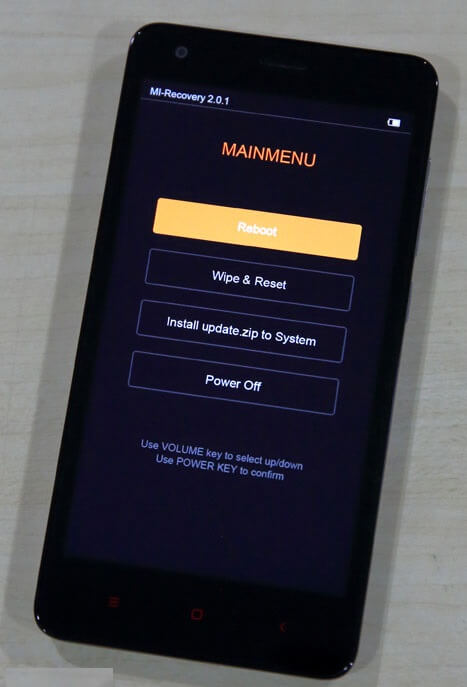 If the MIUI restarting and freezing issue still persists, then try performing factory data reset on your device. Do remember that performing factory reset will delete all your data. So, perform backup before you proceed.
To perform factory reset, follow the path: Settings > Additional Settings > Factory Data Reset > Confirm.
We hope the above steps would have solved restarting and freezing issues on your MIUI smartphone. If the issue is still unsolved, then we advise you to visit nearest Xiaomi authorized service center and had a glance at your smartphone.
In case, if you've any issues regarding the above guide, then do feel free to share with us in the below comment box.
Also: How to fix "Bluetooth automatically turns off" on Xiaomi MIUI