Now you can easily flash your boot.img, recovery.img and zip files on your Xiaomi or any Android smartphone using the Flashify app. It is just 12MB in size and can be free downloaded form Play Store. The flashify app is compatible for flashing any custom recovery including TWRP, CWM, and Philz. Apart from recovery, users can also flash Stock Nexus Kernel, Franco Kernel and Stock Nexus Recovery. The app also includes the direct option to download the recovery image file for your respective smartphone without searching on web.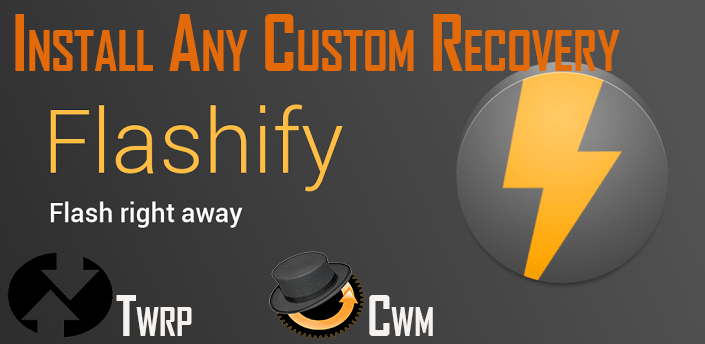 The Flashify app also has the option to backup everything directly to your Dropbox, Google drive or SD card. So, without much wasting time do follow the below steps to flash TWRP/CWM recovery using Flashify.
Prerequisites need to flash custom recovery on any Android smartphone –
The device should have root access.
Boot loader of device should be unlocked.
Maintain a charging level of 50% or above while installing the recovery.
Flashify app should be installed on your mobile.
Note: The custom recovery should not be a zip file.
How to install TWRP/CWM custom recovery using Flashify
1. Firstly make sure you have install Flashify app on your Android device. If not, go to Google Play Store and download for free.
2. Next you need to download the TWRP or CWM recovery image file which is to be flashed on your device. Makes sure to place the files in the internal memory.
3. Next open the app and you will find the following options
Boot image
Recovery image
Zip file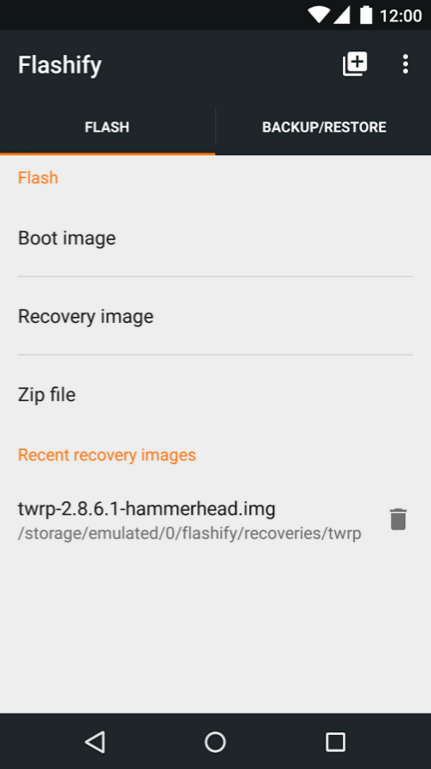 4. From the above options, tap "Recovery image" >> "choose a file". Here navigate the custom recovery image file which you have copied to internal storage.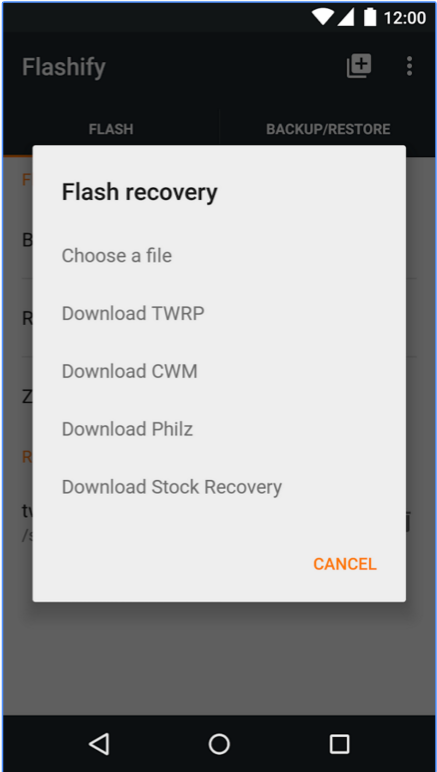 5. Confirm the action by pressing "OK" key and then choose "Reboot Now" option.
6. That's it! You have successfully installed TWRP / CWM recovery on your smartphone. The device will automatically boots into custom recovery where you can flash custom ROMs, mods, zip, etc.
You can also check the below video of Xtream Droid, where each and everything about the Flashify app has been clearly explained.