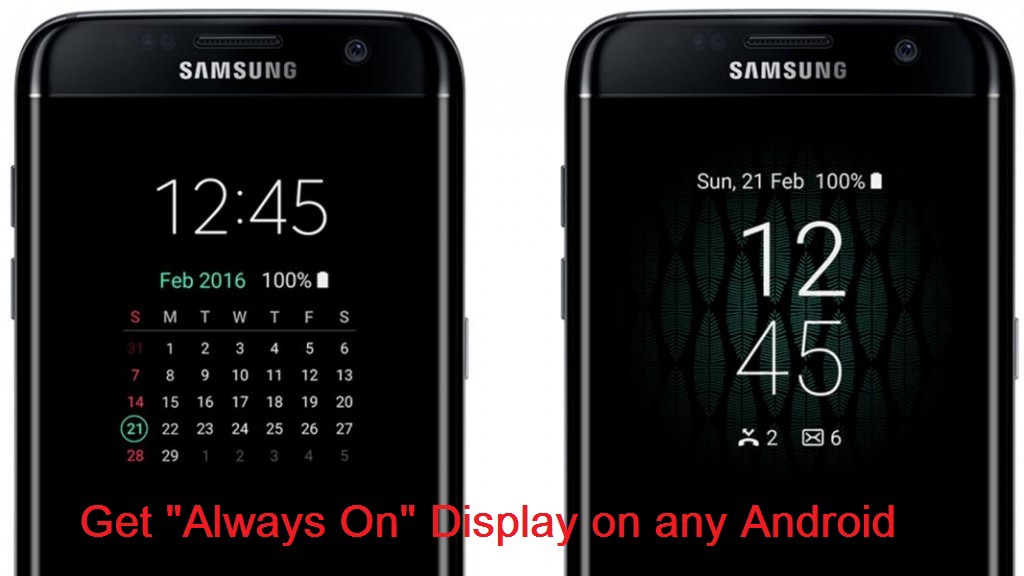 Samsung Galaxy S7 and Galaxy S7 Edge are the latest 2016 flagship smartphones announced by Samsung at MWC held earlier this year. As it is a flagship smartphone, it includes quality specifications like Super AMOLED Quad-HD display, Snapdragon 820 quad-core CPU, 4GB RAM, 13-MP rear camera (4K video recording) and wireless charging. Compared to its predecessor, the new Galaxy S7 comes with a new feature, "Always On" display.
With "Always On" display enabled, the screen shows a clock and important notifications like miscalls, messages, emails & more continuously even though the device is locked.
Did you like the Galaxy S7 "Always On" display and wanted to get on your Xiaomi or any other Android device, then it's all possible with the help of app called "Always On Display From S7 G5".
You need to download & install the app from the below-provided link on your Xiaomi device. Once successfully installed, launch the app and toggle on the option "Always On Display". That's it! Now you will see the clock and other notifications on your Xiaomi device even though the screen is locked.
The good thing about the app is that it is free to download and works with both rooted & non-rooted devices. For more details about the app, visit the below link.
Download from Play Store
Do like us on Facebook and Twitter for latest Xiaomi MIUI news, Android firmware updates, and other tips & tricks. Also, share the post with your friends using the below social buttons and let them enjoy the feature on their smartphones.