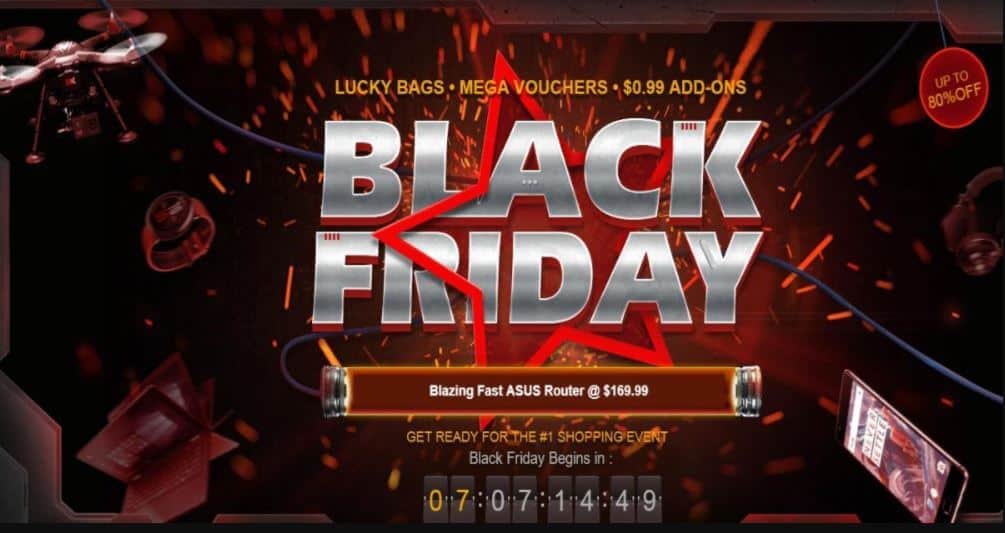 Black Friday is just few days from now and many companies already came up with special deals for range of products. Now GearBest, one of the top Chinese online retailer is also celebrating the Big Black Friday and Cyber Monday promotion 2017. The sale start from 20th November and lasts until 4th December. During these two week sale period, you'll find great deals on top gadgets and its accessories. Here, we'll give you a clear details of GearBest's Black Friday and Cyber Monday promotional event.
GearBest's Black Friday Deals 2017 Schedule
GearBest has divided these two week sale into three different stages. The first one is 'Preheat Period' which starts from November 20 and lasts until November 23. Although it is a warm-up stage, you'll find plenty of deals and offers letting you to add extra saving to your pockets. Also Xiaomi Mi Note 3 with 6GB RAM, 16MP camera for $327.99 – Buy Now
Soon after the completion of first stage, GearBest starts its second stage dubbed as 'Crazy Time' which runs from 23 November @ 9:00 UTC to 27th November @9:00 UTC. During this time, GearBest offers discounts up to 80% on toys, tech, fashion, and more. Finally, the last stage of GearBest huge sale starts from November 27 @9:00 UTC to December 4th, this stage is called 'Cyber Monday'. During these whole period, GearBest will also organize several other events including Lucky Draw, Mega Vouchers, Monster Flash Sales, Lucky Bags, Cool Add-ons and Christmas/New Year Gifts. With Mega Vouchers, customers can win special discount vouchers based on your spending on the website and the Lucky Draw can win you free coupons or gifts if you're one of the lucky customers of GearBest's Black Friday Sale.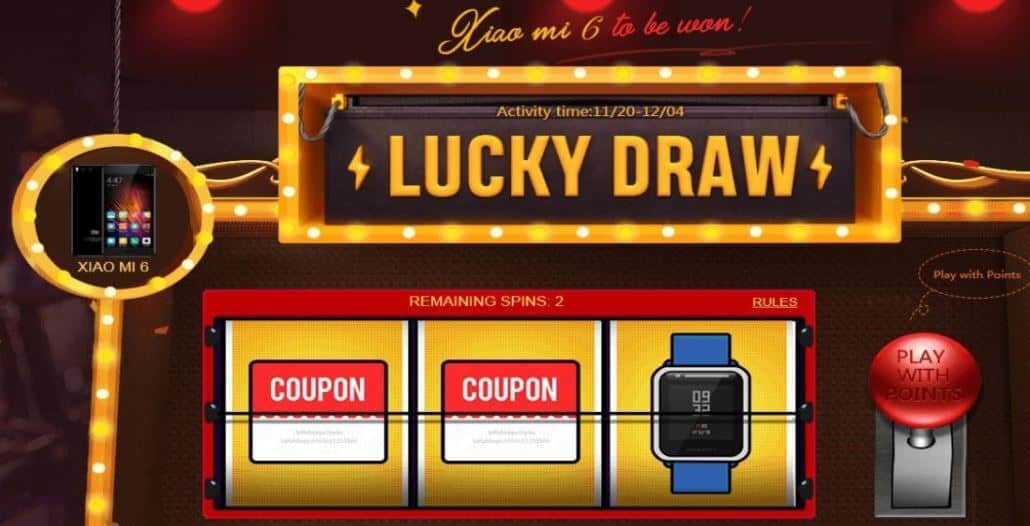 In addition to above special offers, you can also win prizes or coupons by playing games on GearBest website during Nov. 20th to Dec 4th. This time we have a totally different game called "Price Slayer Game" where players need to select a dragon and attack dragons. Players can invite their friends to power up attack strength. The more power, the greater probability of successful kill the dragon. The GearBest Black Friday deals also brings flash sale where one need to place order immediately before stock is out. Like previous promotional sale, this also includes lucky bags that are worth far more than the cost, giving you a surprise. But do keep in mind that these lucky bags are not refundable. There is also exclusive coupons for the one's shopping for the first time on GearBest website.

If you wanted to shop for specific category, then GeaBest has done things simple for you. GearBest has divided the sale into 5 different categories which includes Smartphones, Electronics, Smart home, Outdoor and Fashion. For your better convenience, we have arranged all these category links in this article.