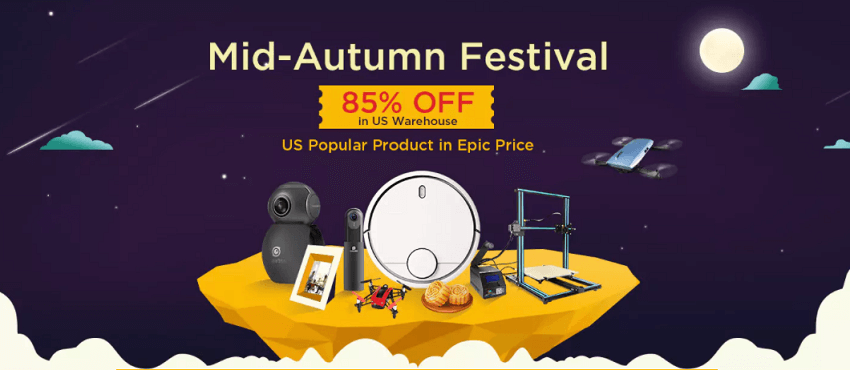 After the great success of "Super Bumper Harvest Sale", GearBest is conducting another promotional sale. This time it is "Mid-Autumn Festival Sale" where consumers have another chance to get their lovable products at huge discounts. These deal is mainly based on electronic products including smartphones, wearables, printers, accessories and more. In addition, the mid-autumn festival sale also brings up to 85% off in US Warehouse. So, most of the US popular product can be grab for cheapest price.
Like every GearBest promotional sale, the new Mid-Autumn festival sale also brings "flash sale" where products are offered at huge discounts for a limited time period. Currently, Samsung UHS-3 64GB micro SDXC memory card is a good deal to grab as it is available as low as $21.99.
The GearBest Mid-Autumn festival sale also includes deals on new arrivals and various price category. Just refer the below link to get complete access over this promotional deals and offers.
GearBest Mid-Autumn Harvest Sale: Best Deals