Reliance after providing free Jio 4G SIM offer for bunch of Samsung smartphones, now started offering the same to the Xiaomi Redmi Note 3 users in India. As we all know, the Jio SIM offer includes unlimited data, voice calls, video calls, and SMS for 90 days from the day of activation of your Jio SIM.
There are many Xiaomi Redmi Note 3 users in India who wanted to enjoy this offer, but doesn't know how to apply for free Reliance Jio 4G SIM card. We currently have a Redmi Note 3 32GB device and have successfully got a free Jio SIM card. So here is a step-by-step guide that will guide you to grab the offer. Related How to get free Jio 4G SIM for any 4G phone with Preview Offer (unlimited calls, data & SMS)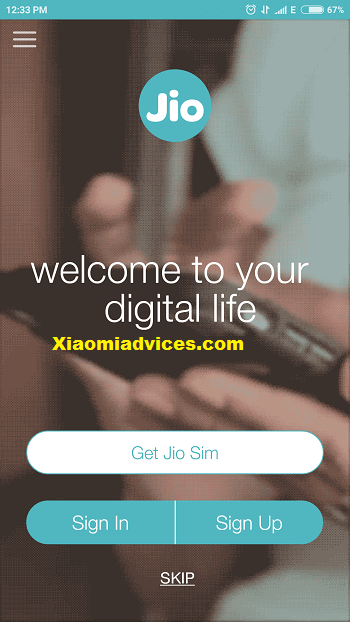 Note: The following procedure also works with other 4G smartphone manufacturing company devices including from HTC, Samsung, Micromax YU, and more.
How to get free Jio 4G SIM card with Xiaomi Redmi Note 3:
First you need to download and install the My Jio App from Google Play Store. You can check here for the app link.
Once the app is successfully installed, launch it from the app drawer. Now you will list of 10 more application from the My Jio app main screen. You need to install all those applications one-after another from Play Store or else tap "Install Jio apps" located at the top of the screen to install all Jio apps in just single click.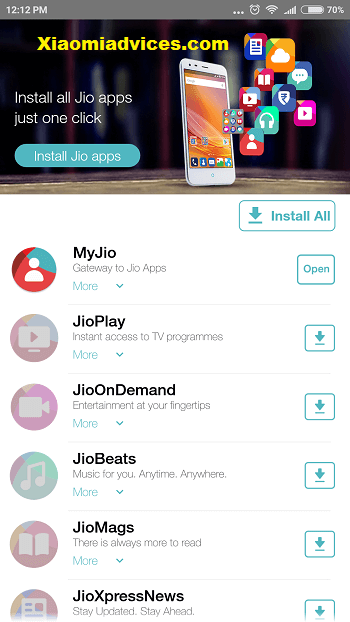 After installing all the Jio apps, you need to wait for few minutes and then reboot your device. Once the device boots-up, disable Wi-Fi connectivity and enable Mobile-Data.
Launch "MyJio" app and then tap on My Jio section. Here you will find the option "Get Jio SIM", tap the same to continue. In the next screen you will see 5 different steps to be followed which helps to generate the preview code, documents to be submitted, find the nearest store, activate your Jio SIM, and finally avail your Jio offer.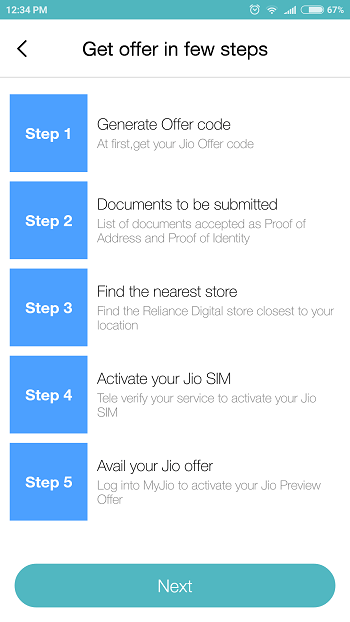 Once everything done, you need to visit nearest store with required documents to get a free SIM card. After receiving it, you need to wait 24 hours for SIM activation. Make sure the Jio SIM is inserted in SIM 1 slot to enjoy unlimited features like calling, 4G data and SMS for a period of 3 months.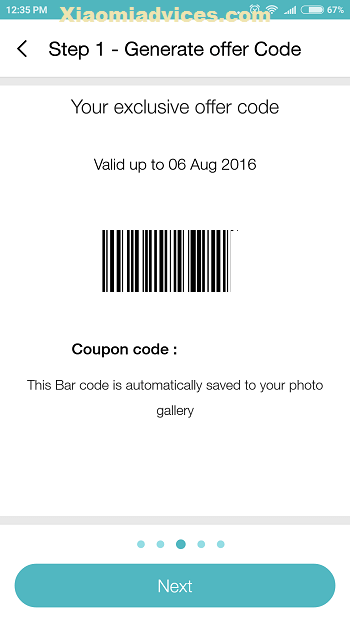 It will be interesting to see whether Reliance brings the same offer to other Xiaomi devices. If this happens, the Mi5 and Mi Max users are likely to get first priority. Just similar to Samsung users, the SIM might not be locked to that particular device.

If you have any other doubts about Redmi Note 3 free Jio 4G SIM card offer, do let us know in the below comment box. Do share the post with your friends & relatives using the below social networking buttons and let them know about this amazing offer from Reliance.
Related: List of Xiaomi phones that supports Reliance Jio 4G