Google Installer v3.0 is out, and today here we have shared Google Gapp Installer APK download links along with a complete installation guide. With the latest version of Google Installer 3.0, users can easily install necessary Google Apps and services on their Xiaomi devices with a locked bootloader. It is compatible with all versions of Android, including Android 7.0 Nougat, Android 8.0 Oreo, Android 9 Pie, Android 10, Android 11, and Android 12.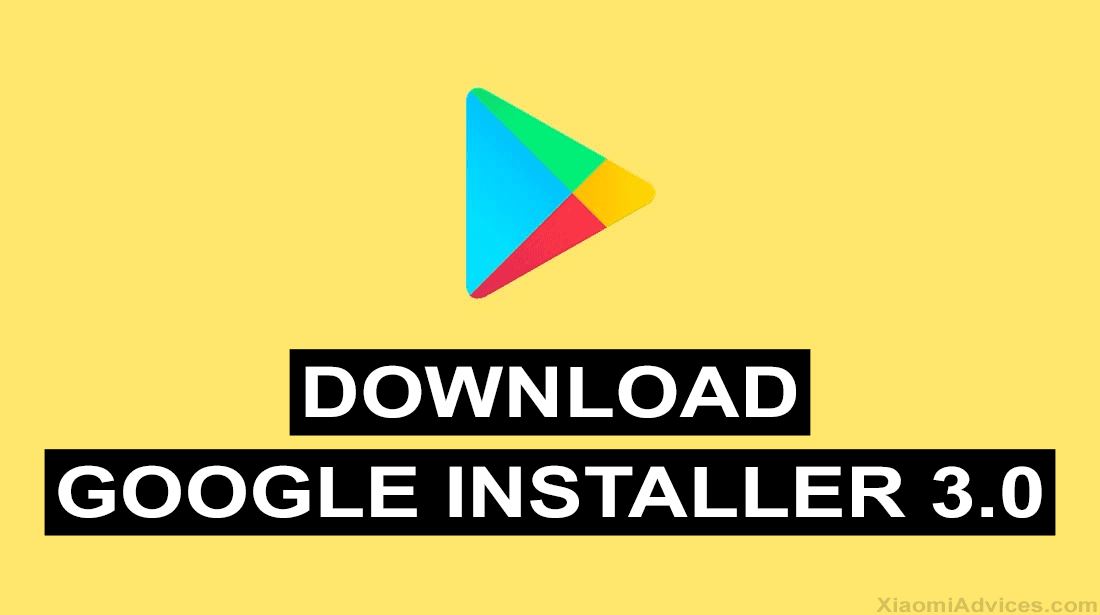 What is Google Installer used for?
As we all know, most of the Xiaomi phones on MIUI China ROM don't come with Google applications. It means no Google Play Store, Gmail, or other Google apps are installed while you purchase the device. Xiaomi Mi & Redmi users need to flash GApps manually. For all those users, Google Installer is the only app that lets you install and enjoy all those Google applications in a single click.
Google Installer was developed by Eric Xiang, and the current latest version is 3.0. You may find other versions of the app named Google Installer 6.0, Google Installer 4.0, etc. But Eric Xiang has not officially released these versions, so we refrain from downloading these versions.
Fortunately, this app doesn't void the warranty as it isn't performing root or modifying the system files. Once Google apps have been installed, you can uninstall this app.
If you're a Xiaomi phone user and don't know how to install Google Installer 3.0, then this guide is for you. Here we have complete steps to Download & Install Google Installer APK on your Xiaomi/Mi/Redmi smartphone.
Download Google Installer 3.0 APK Latest Version
The Google Installer 3.0 App APK is available in English and Chinese versions. Here we have shared the English version and not the Chinese version.
GoogleInstaller_3.0.apk – Download here
Compatible MIUI Versions:
MIUI 10
MIUI 11
MIUI 12
MIUI 12.5
Compatible Devices: The Google Installer 3.0 is compatible with each & every Xiaomi phone, including Redmi 5/Plus, Redmi Note 4, Mi 5X, Redmi 4, Mi Mix 2, Mi Max 2, Mi 6, Redmi 9, Redmi 2, Redmi 6a, Redmi 7a, Redmi 6, Redmi 5a, Redmi 6 Pro, Redmi 10x, Redmi note 7 pro, Redmi note 7, Redmi note 8 and others.
Also: Download Google GMS Installer APK
How to Install Google Installer 3.0 on Xiaomi Phones
Download Google Installer 3.0 APK on your phone from the link provided above.
Open the File Manager app on your phone.
Locate the downloaded Google Installer Gapp APK file and install it on your phone.
Open the app and select the required Google Applications from the list.
Tap on Install to install the Google Apps on your phone. Simple as that.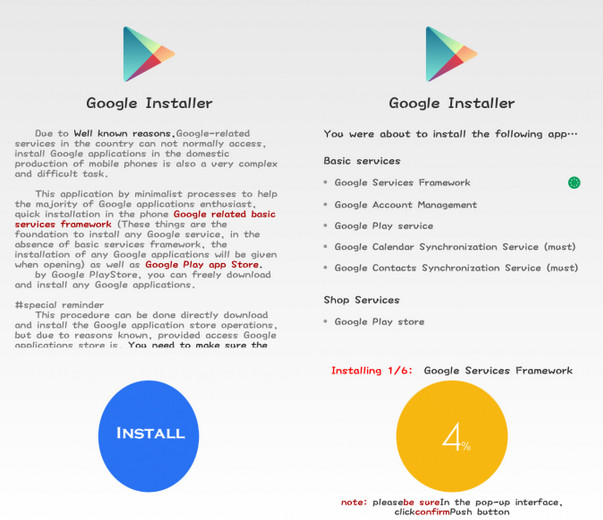 The above app could also work with other smartphone models as well but was created specifically for Xiaomi devices. If you try installing the app on other devices besides Xiaomi, you might encounter bugs and issues.