Notch Design on a smartphone has become a new trend among smartphone manufacturers. Whether you like it or not, latest flagships from Apple, OnePlus, Asus, Huawei, and more are coming-up with Notch design. Huawei P20 and P20 Pro, which are newly launched ultimate camera flagships also adopts Notch design. If you're one among those who isn't fan of Notch, then here we have shared a simple tutorial on how to remove or hide Notch on any Android mobile.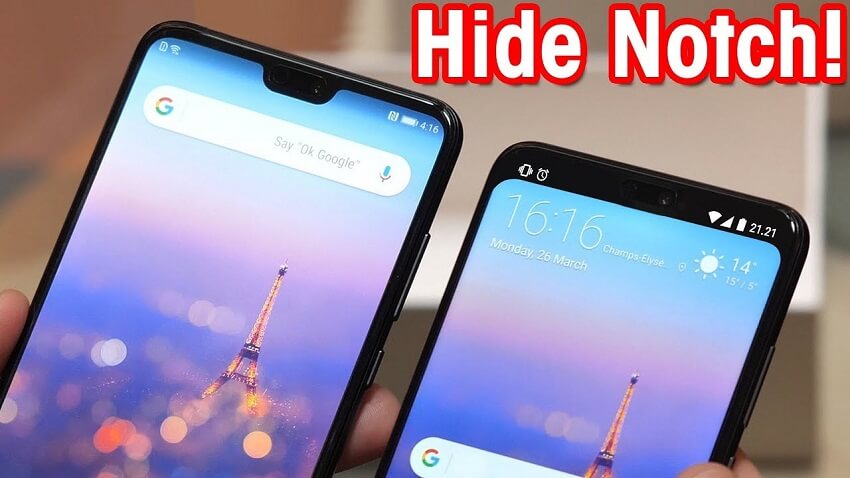 Giving better overview, a mobile Notch is an annoying glass in the top middle of the screen which is not part of the display. In order to get rid of these Notch, users have two options to go with – first one is to buy a Notch free phone and other one is hide Notch. An app wonderfully named Nacho Notch will help to rescue you. Like similar solutions for the iPhone X, it hides the notch by simply using a black background on the top portion of your screen. Unfortunately, 'iOS' limitations means such app can only be used on home screen background. But due to Android's greater flexibility, Nacho Notch app goes further and can work pretty much any app.
Do not miss: How to Rip Audio and Video from YouTube Videos on Android smartphone
Without much ado, follow our simple guide on how to hide Notch on any Android using Nacho Notch.
How to Remove / Hide Notch on Android Devices [No Root]
1. Download & install an app called "Nacho Notch" by Zachary Wander from the Google Play Store.
2. Allow all the permission from the settings menu (Go to Settings > Go to App Manager > find Nacho Notch and grant all the permissions under Permission section.)
3. Now you need to drag down the status bar and tap on "edit".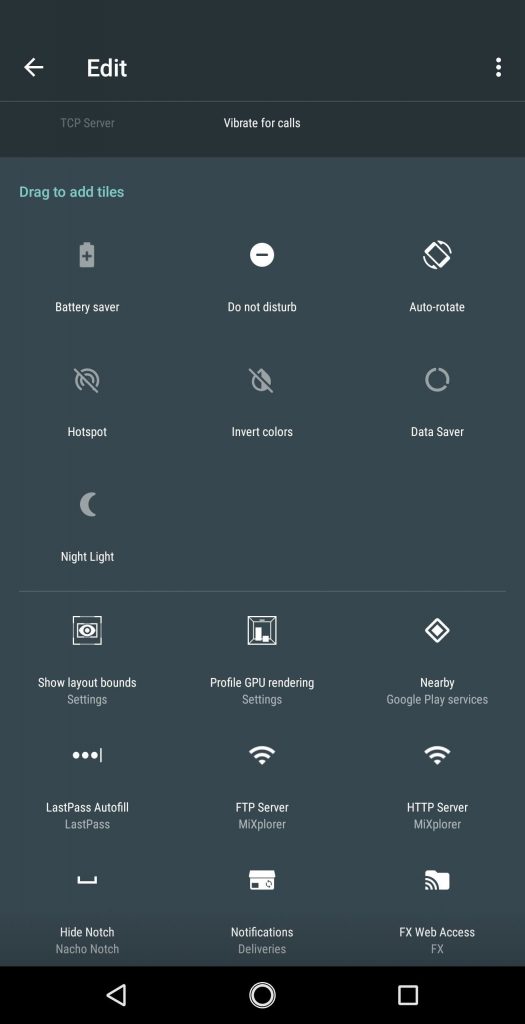 4. Find the Hide Notch tile and drag it among the active tiles.
5. Once done, enable the Hide Notch tile.
There you go! You've successfully hidden Notch on your Android smartphone. Stay tuned as we'll share such useful tutorials regularly.