Facebook, the top social networking site has included new feature called Video Auto Play. With this feature, the videos on your timeline will be auto played whenever you scroll down in your time. Some users might love the new feature as they no longer need to tap the play button again and again, while some users find it annoying due to several reasons. Some of them include playback of the video even though it is watched before, cost more for limited internet users, and few other issues.
To overcome the issues, here is the guide to stop Facebook videos playing automatically both on browser and mobile app.
Stop Videos Auto Playback on Facebook desktop website:
Login to your Facebook account on your browser and tap the drop down menu where you will find the Settings. See the below image for easy reference.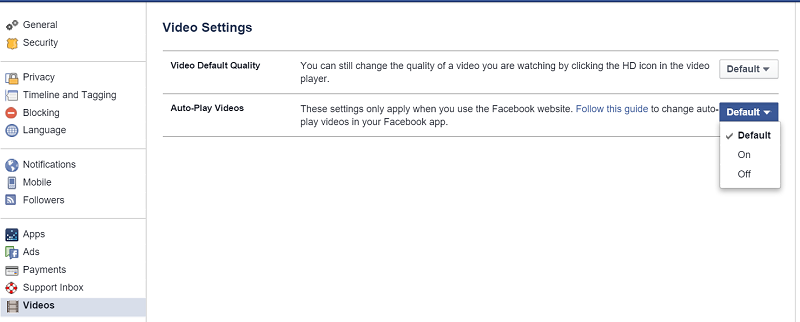 Now you will be redirected to the main settings of Facebook. Find 'Videos' present at the bottom of the Settings. Here you will find the Auto Play settings as default. Now select 'Off' from dropdown menu.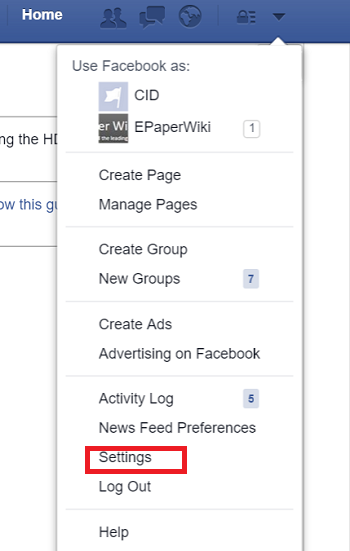 Disable Auto Playback on App:
In order to disable the auto play in mobile application, first tap on three lines and then choose App Settings. Now you will see the option "Videos play automatically". Here you have the option to choose either to play videos when connected to WiFi only or else you can completely turn it off.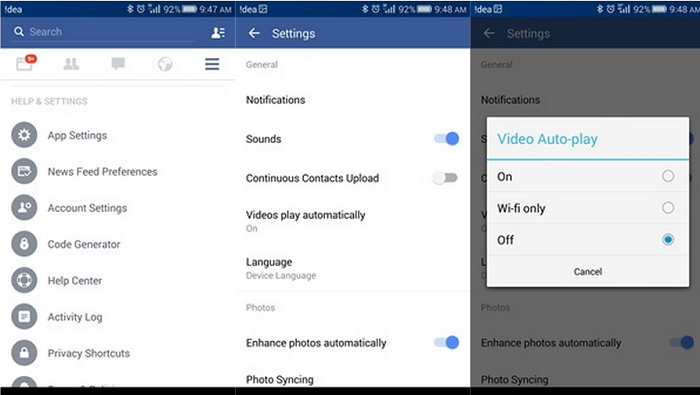 After applying the above settings, the Videos auto playback on your Facebook website or app will be completely stopped.