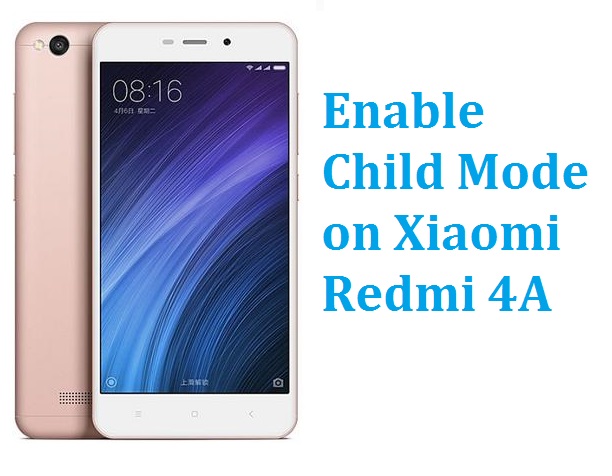 Xiaomi recently launched the Redmi 4A, its latest budget smartphone in the 'Redmi' series in India. The device packs with some value for money features like 5-inch HD display, 1.4GHz Quad-Core Snapdragon 425 SoC, 2GB RAM, 16GB internal storage and a massive 3120mAh battery.
As the device runs on MIUI 8, it comes with several new features and customization options. Of all, Child Mode is the one Xiaomi introduced to its smartphones. It is a special mode where you can let your children have limited access to device. Here, I'll guide you on how to setup Child Mode on Xiaomi Redmi 4A.
Note: The following guide is also compatible with all Xiaomi Mi & Redmi phones running on MIUI 8.
How to Setup Child Mode on Redmi 4A
At first, you need to setup screen lock on your Redmi 4A. You can follow the path Settings > Lock screen > Password > Screen lock > Choose screen lock to set lock screen password on your device. Now you're all set to enable Child mode on your device.
To enable, go to Settings > Additional settings > Child mode > and turn on the Child mode. Here you'll see the list of all apps installed on your device. Select the one's which you wanted to make accessible to your kid. That's it! Now you can hand over the device to your kid without any fear of kids getting access to our important things.
Just in case if you wanted to revert back to normal mode from Child mode, just tap on the Exit below and enter your password. Now you'll see the list of all apps which are installed on your device.
Child Mode is not only the key feature introduced in the MIUI 8, but there are several other features you might wonder about. Check the list of all MIUI 8 features here.