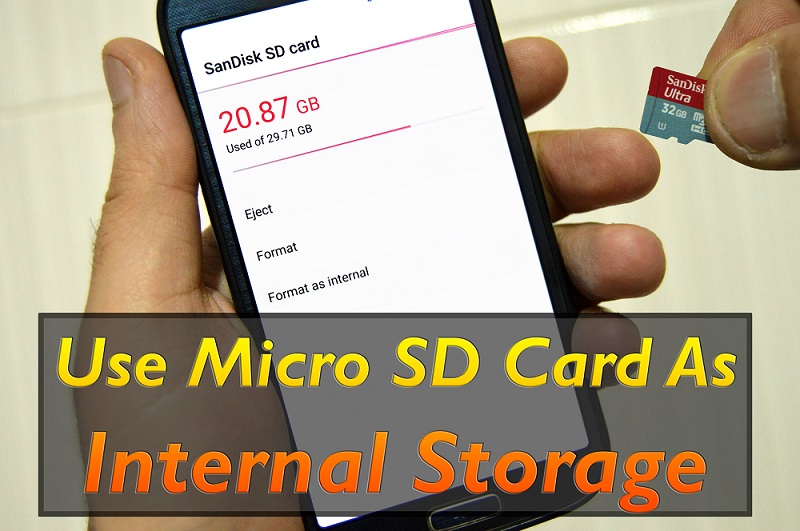 Insufficient internal storage is one of the message Android smartphones users don't like to see on their screen. Due to this, users have the option to install only few apps although there are millions of apps available on Google Play Store. Though there are flagship smartphones like Xiaomi Mi 6, Samsung Galaxy S8 which includes more than 64GB of internal storage suitable for installing number of applications. But there are also mid-range and low-end handsets which includes only 16GB of internal memory. Though there is a microSD card slot for memory expansion, it doesn't allow you to move your apps to the SD card. Internal storage can only be used as the primary storage for your apps.
For all those with minimum storage options, here we have a guide which lets you format SD card to use as internal storage on your Android mobile.
Tool Features:
You can format your SD card as your internal storage.
You can install as many apps as you want in your internal storage.
No more "Not enough internal storage" errors.
It is available for Windows and Linux.
Before starting the format process, do check the below pre-requisites –
Make sure to enable USB Debugging from Settings > Developer options. (How to enable USB Debugging)
The tool is compatible with all the Android phones running on Android 6.0 Marshmallow and above versions. Don't try it on Android Lollipop or lower devices.
Take backup of all your data as the tool erases everything from phone SD card.
Ensure the battery level is more than 50%.
Guide to Format phone SD Card to use as Internal Storage:
The following are the quick steps which guides you to format SD Card of your phone to use it as internal storage on any Android 6.0 Marshmallow or above version devices.
1. Firstly, download the tool from here and save it to your computer.
2. Unzip the file using Winrar or any other software.
3. Take a USB cable and connect the device with PC.
4. Now you need to run "aftiss.cmd" if you're using Windows and "aftiss.sh" on Linux.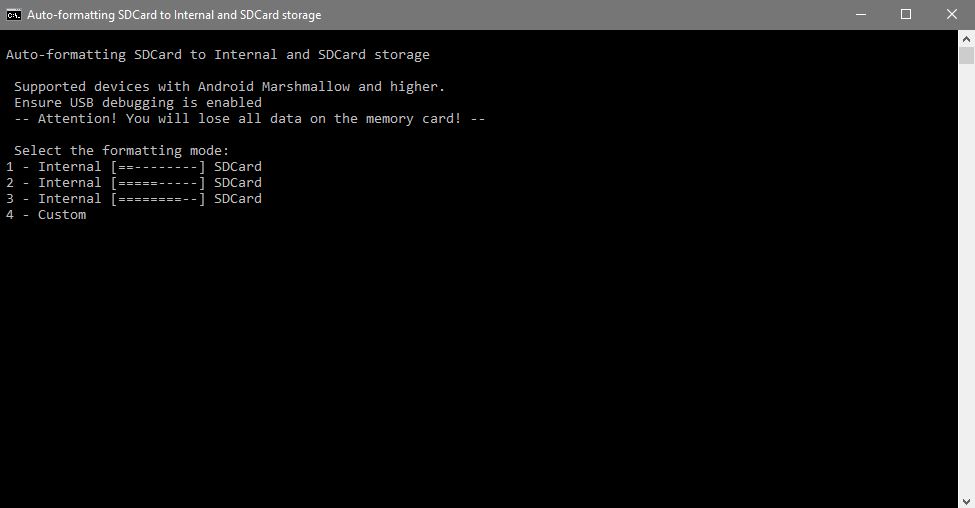 5. Select any one from the list of four available options.
That's it! The tool starts formatting your device SD card into internal storage. Start enjoying installation of numerous apps on your device as you have lot of storage place on your mobile.