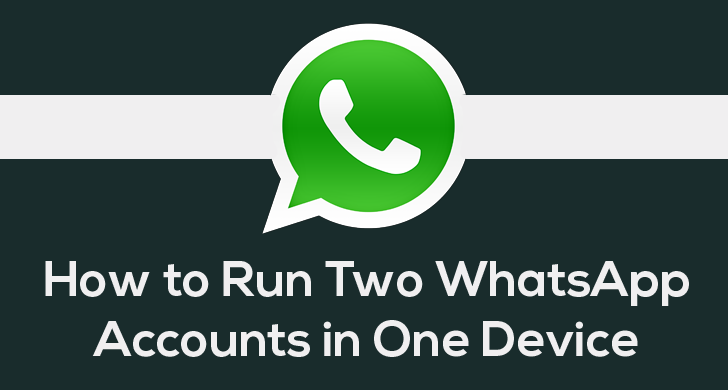 Looking to run multiple WhatsApp account on your Xiaomi phones, then you're at the right place. Here we have shared quick tutorial on how to install two WhatsApp accounts on a single Mi & Redmi smartphone.
All we know that WhatsApp is one of the popular social app for both Android & iOS platform. And why not? As the app bundles several cool features like sending videos/images, voice calling, sharing current location, video calling, and much more. Earlier users we allowed to run only one WhatsApp account per Android smartphone, but now thanks to developers for making possible to maintain multiple WhatsApp account. Of all the smartphone companies, Xiaomi MIUI devices comes built-in feature to create clone of any Android app. So without much ado, follow the below steps to create Clone of WhatsApp. Also How to Solve WhatsApp Contacts not displayed on Xiaomi phones
Compatible devices: It is compatible with most of the Xiaomi phones including Redmi Note 4, Mi Max, Mi Note 2, Redmi Note 3, Redmi 3/Prime, Mi5, etc.
Multiple WhatsApp Accounts on Single Xiaomi MIUI phone
1. Firstly, make sure to update your device to latest version i.e. MIUI 8. You can refer the following link to download and flash MIUI 8 on you Xiaomi smartphone.
2. Manage Permission on your device. (Complete guide)
3. If you're device already on MIUI 8, launch Settings from App Drawer.
4. Under App Settings, find "Dual apps" and tap on it.
5. Here you'll find the list of all applications which you have installed on your phone.
6. In Dual Apps, you need to toggle-on the WhatsApp to create a cloned app.
7. That's it! Go to home screen and you'll find a new WhatsApp icon.
8. Simply launch the cloned WhatsApp App and register with your second mobile number. Enjoy!
Note: Not only WhatsApp, you can also create clone app of various other applications like Messenger, Hike, Facebook, Instagram, Twitter, Google+, and many others.
How to Uninstall Cloned WhatsApp App
Removing cloned WhatsApp app from your Xiaomi device can be easily done in just couple of steps. Launch Settings > Dual Apps and then toggle-off the WhatsApp app. This will automatically uninstall the WhatsApp cloned app from your Xiaomi mobile. Also How to enable Dual Apps feature on Redmi phones
That's the simple guide to create WhatsApp clone app on your Xiaomi Mi & Redmi phones. Don't forget to share the post with your friends and let them enjoy multiple WhatsApp account on their Android devices.