Looking to rip audio/video from any YouTube video right from your Android smartphone, then here we have an app called "Peggo" which does the same thing for you. Users just need to download & install Peggo app on their respective smartphones to rip audio/video from any YouTube video without any limit.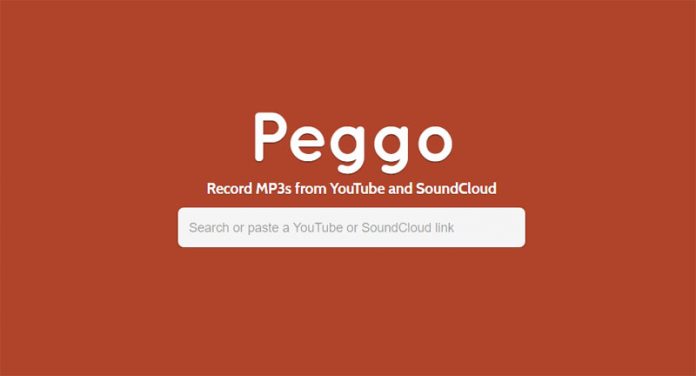 To be clearer, Peggo is a Digital Video Recorder (DVR) app that helps to record MP3s track of your favourite videos. Apart from this, it also helps to remove unwanted silence and normalize the volume of every MP3 to the comfortable level. If you're one among those looking to rip audio/video from online steaming videos, then Peggo is the best app to choose.
The following are the simple instructions on how to use the Peggo app on your Android device for ripping audio/video.
How to Rip Audio from YouTube on Android:
1. Download Peggo apk from here as the app is not available on Google Play Store.
2. Enable Unknown Sources from Settings to accept installation of third party applications.
3. Locate the apk file and tap on it. Follow the on-screen instructions to install the app on your device.
4. Launch the Peggo app.
5. Search for video or simply paste the video URL you wanted to rip audio from.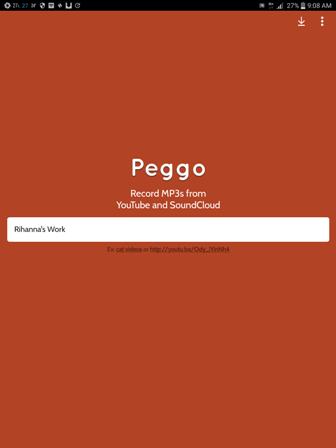 6. Record Audio will be selected by default on your Peggo application.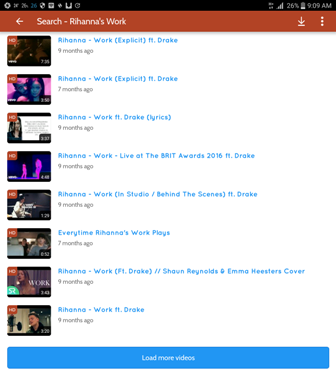 7. Finally tap on "Record MP3" to rip audio from your selected video.
That's the simple guide to rip audio from any YouTube video. Read on the following to rip video from YouTube using the same Peggo app.
How to Rip Video from YouTube on Android Phones:
1. Just like above, you need to paste the video URL or type video name in the search box.
2. Here you need to set MP4 quality in order to record MP4 video.
3. Finally, a big green button labelled with "Record MP4" will appear at the bottom of the screen.
4. Tap on it to record the video.
Does the above tutorial was helpful in ripping audio or video from YouTube? Do let us know in the below comment box.