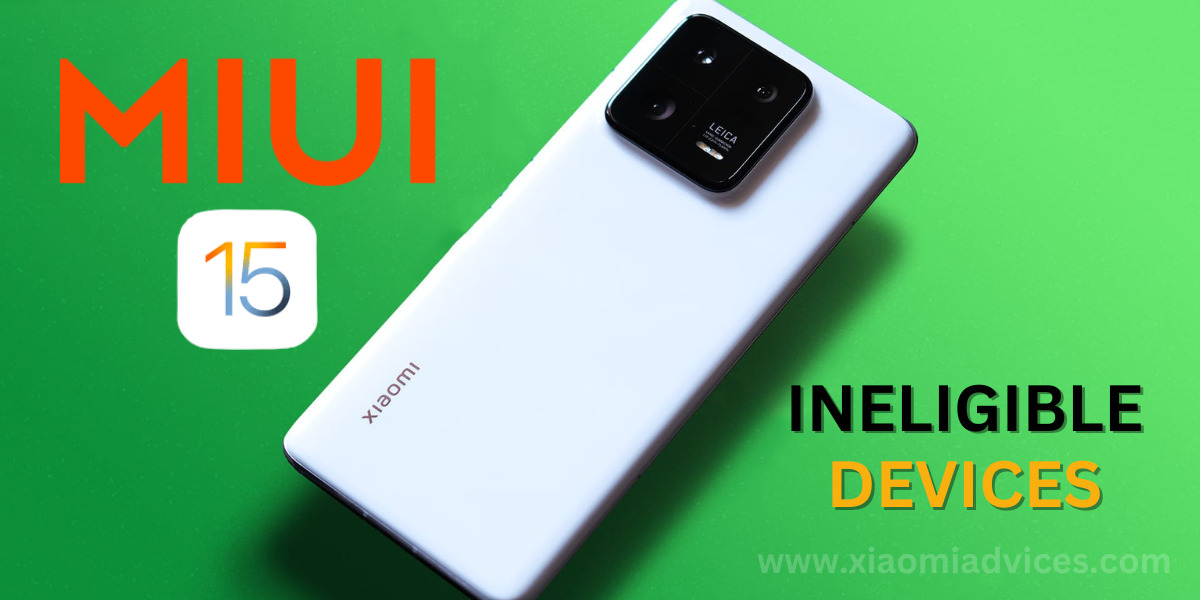 The Highly awaited MIUI 15 is set to be released in the Upcoming November or October and is anticipated to introduce a range of fresh features and performance enhancements. Xiaomi has yet to release an official statement regarding the devices receiving MIUI 15 or Android 14. Nevertheless, We have created a list of devices that might not receive the update based on their speculation and historical trends.
Suppose you're interested in discovering which Xiaomi smartphones will get the MIUI 15 or Android 14 update. You can refer to our article titled "MIUI 15 – Release Date, Eligible Devices, New Features, and Download Links" for more information.
Xiaomi Devices Which Will Not Receive the MIUI 15 Update
Older devices may need help handling the latest software updates as technology improves. Xiaomi has decided not to give the MIUI 15 update to more than 50 devices. This might disappoint some users, but it's essential to know why. Let's see which devices won't get MIUI 15.
Mi 10 Lite 5G
Mi 10 Lite Youth
Mi 10T
Mi 10T Pro
Mi 10T-Lite
Mi 10i 5G
Mi 10
Mi 10 Pro
Mi 10 Ultra
Redmi K30
Redmi K30 Pro
Redmi K30 5G
Redmi K30 Racing
Redmi K30i
Redmi K30S
Redmi Note 9
Redmi Note 9 5G
Redmi Note 9 Pro
Redmi Note 9 Max
Redmi Note 9S
Redmi Note 9T
Redmi Note 10
Redmi Note 10 Lite
Redmi 10X 5G
Redmi 10X
Redmi 9
Redmi 9C
Redmi 9A
Redmi 9 Prime
Redmi 9i
Redmi 9 Power
Redmi 9T
Redmi 10A
Redmi A1
Redmi A1+
POCO C40
POCO C50
POCO M2
POCO M2 Pro
POCO M3
POCO F2 Pro
POCO X2
POCO X3
POCO X3 NFC
Why Are These Devices Excluded From the MIUI 15 update?
Xiaomi's decision to exclude these devices from the MIUI 15 or Android 15 update isn't arbitrary; it's based on various factors. Here are some key reasons:
Hardware Limitations: As software becomes more feature-rich, it demands more from the device's hardware. Older models may need to meet these requirements.
Software Optimization: MIUI 15 is optimized to provide the best user experience on newer devices. Attempting to run it on older models could lead to performance issues.
Focus on New Models: Xiaomi wants to encourage users to upgrade to newer devices, often offering improved performance and features.
Also Read: MIUI 15 Expected Features List: What Can You Look Forward To?

If you enjoyed our article, please let us know in the comments section.