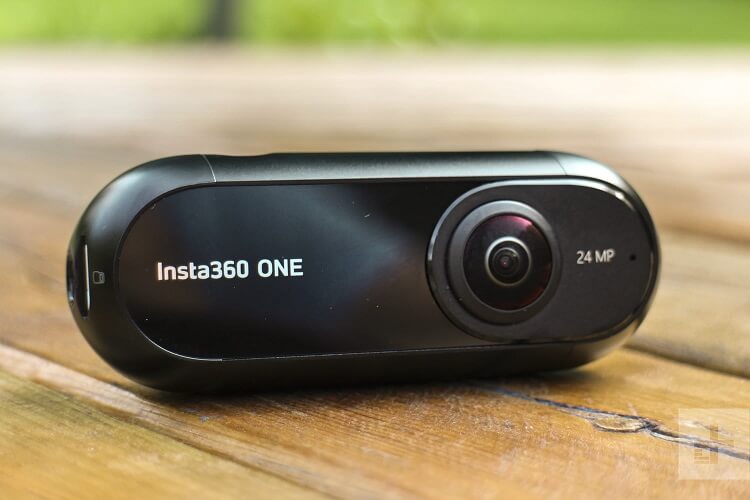 Panoramic cameras are the latest trends in the market which allows users to take 360-degree photos and videos. There are several vendors' added 360-degree cameras in their portfolio. Among all, the Insta360 is one of the popular Chinese brand well known for its quality panorama cameras. Insta360 Air and Insta360 Pro cams are already popular in the markets. To make competition even tougher, the company has introduced its latest 360-degree camera dubbed as Insta360 One.
Insta360 One 4K 360 Camera – Features
The Insta360 One is company's just second 4K-capable compact device following the aptly-named Insta360 4K but at about half the price – just $299.99. The camera shoots video at either 3,840 x 1,920 at 30 fps or 2,560 x 1,280 at 60 fps with LOG format option and it can also take 24-megapixels stills (6,912 x 3,456) with RAW format option.
This is an iPhone-compatible camera, with a clever foldaway Lighting connector in the side, it can easily connected to your device. There is also universal tripod mount on one end which lets you attach to a selfie stick, a tripod, a helmet mount, or even a drone. The Insta360 One lacks WiFi connectivity options but it does come with microSD support (up to 128GB). It has IP68 waterproof ratings that's good for depth of up to 30-meter or about 98.4 feet.
Insta360 One – Availability Details
Insta360 One is currently on sale on GearBest for $299.99. But as a limited time deal, GearBest is offering a free Xiaomi Mi Band 2 (worth $31.22) for each Insta360 One you buy.
Grab Insta360 One for $299 from GearBest
For more such deals on smartphones & cameras, do check our DEALS section.