Microsoft launched Windows 10 official ROM for the Xiaomi Mi4 flagship smartphone earlier this month. As we promised, we have shared a detailed tutorial on how to flash official Windows 10 ROM on Xiaomi Mi4.
It is a much stable ROM and gives the total experience of Windows 10. But the ROM only supports Mi4 LTE (4G) version not the Mi4 3G (WCDMA) version devices. It is expected that Microsoft will also release Windows 10 ROM for Mi4 3G and other Mi phones & tablets.

Quick Prerequisites:
The Windows 10 ROM works only with Xiaomi Mi 4G version. It is not compatible with Mi4 3G (WCDMA) variants.
Make sure the charging percentage on your Mi4 is more than 90%.
A full backup of your device is needed to restore back just any data loss occurs.
Be close to your WiFi environment in order to save your mobile data after the flashing process.
How to Install Windows 10 Official ROM on Xiaomi Mi4 device:
Step #1: Firstly download and install the MIFlash tool on your Windows. Check HERE for the complete installation guide.
Step #2: Download Windows 10 ROM package from HERE. (or by registering yourself on https://insider.windows.com/).
Step #3: Unzip the downloaded ROM package.
Step #4: Next you need to enable developer mode and USB debugging on your Mi4 device. Check here for the guide.
Step #5: Once done with the above steps, launch Command Prompt (cmd) and enter into the command line window. Here you need to navigate to the installation MiFlash Tools folder, such as C: \ Program Files (x86) \ Xiaomi \ MiPhone \ Google \ Android and press enter.
Now give another command "adb reboot edl" and press enter.
Your device Mi4 will be blank until the installation of the Windows 10 mobile version, which is normal.
Step #6: Next step is to install the mobile version of Windows 10 on Mi4 LTE
Make sure your device is connected with PC. Now launch the MiFlash tool and click the "Refresh" to connect Mi4 LTE.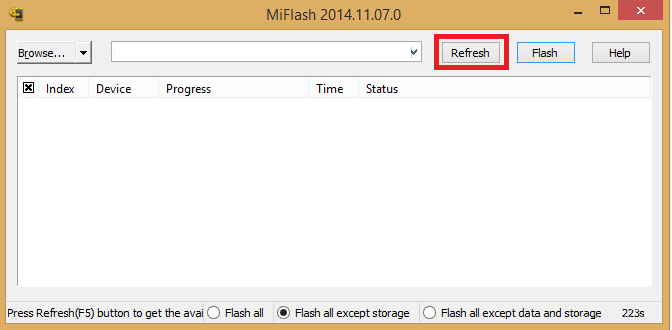 Now you will see a line item in the tool called "COM" followed by a number.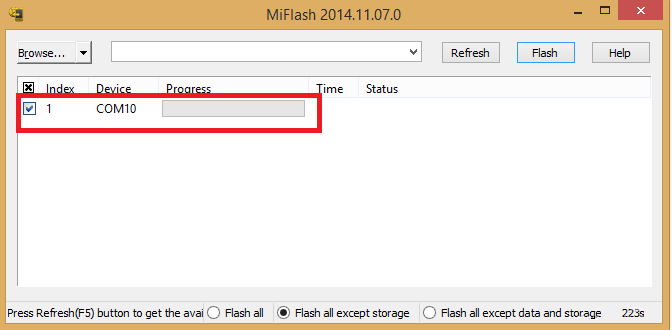 Next, you need to browse or paste the location of Windows 10 ROM [unzipped folder location]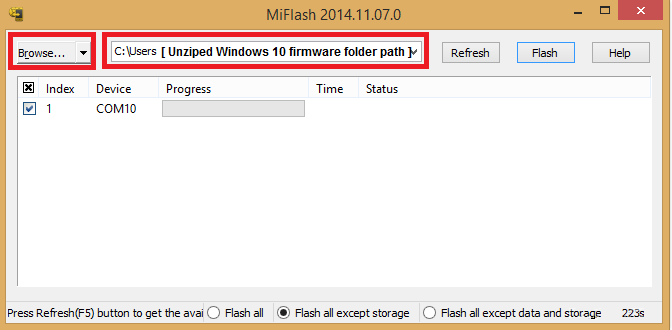 Check the line with device "COM" and tap on "Flash" present at the top right to start the flashing process.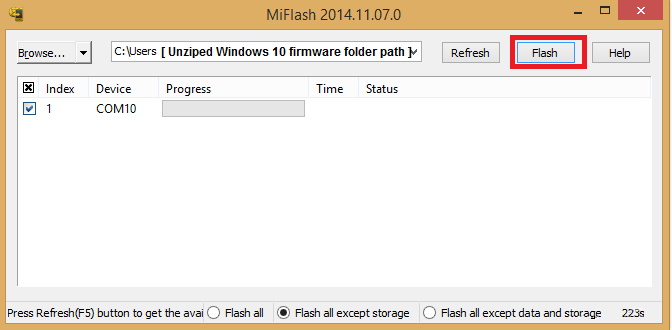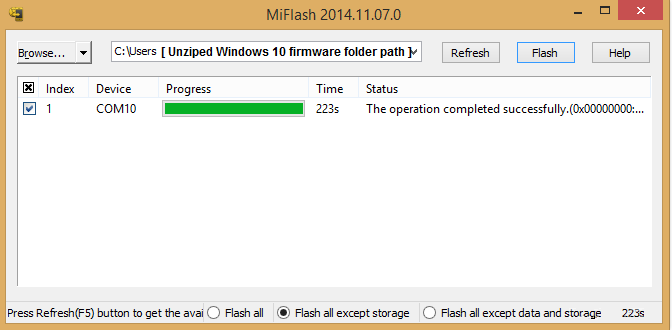 Once the ROM is flashed successfully, reboot into normal mode and start using the Windows 10 on your Xiaomi Mi4 smartphone.
Did you flash the ROM on your Mi4 device? If yes, then do share your thoughts in the below comment box.