For past few months, Reliance has shaken all the other telecom networks in India including Airtel & BSNL with the launch of its new Jio 4G telecom services. As of now, many of you already aware of the Jio 4G and might also own a SIM card too. Mukesh Ambani, the chairman of RIL announced Jio Welcome Offer for all the new customers which brings unlimited free 4G data, unlimited voice & video calls, SMS, and access to all the premium Jio apps until 31st December 2016. Thereafter users need to select a suitable plan and recharge in order to continue the Jio 4G services.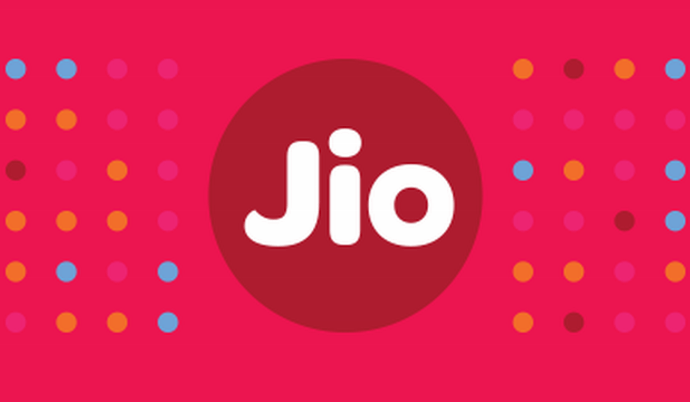 To let you know, the new Jio 4G SIM is now available for all the 4G supportive handsets in India. By visiting nearest Reliance Jio Digital Services with valid identity proof can get you a free Jio SIM. Like earlier, you need to have Offer Code in order get a free SIM, but many smartphone users have reportedly facing issue while generating the code. Before this, the telecom giant partnered with several smartphone brands such as Samsung, LG, Asus, Panasonic, etc. for which the code generation was available only for selective 4G LTE enabled devices.
We have already shared the list of Xiaomi phones that supports Jio 4G in our previous article. But due to some reasons, these users aren't able to create Offer Code which is mandatory in order to get Jio SIM. For all those users, here we have a simple guide which lets generate offer code on any Xiaomi Jio 4G supportive smartphone. Also Jio 4G Tariffs, Recharge Plans – Details
Note: The following Offer Code Generation for Jio SIM also works for other OEM devices including Motorola, Micromax, Huawei, Lava, Intex, Sony, Lenovo and several other company smartphones.
Generate Offer Code on Xiaomi phones for Jio SIM
Recently Reliance Jio Digital Services Pvt. Ltd. updated its "My Jio" app to latest version 3.2.11 which allows users to easily generate Offer Code on any 4G handset. It is the main app which allows the users to access the Jio account where the plans, usage statement, tariff and more can be easily checked. Also one can find the nearest store as well as a hotspot. Just download the latest version from the below link and create an offer code on your Xiaomi Mi & Redmi phones for a Jio 4G SIM.
Reliance Jio 4G vs Airtel 4G Speed comparison – Who is faster?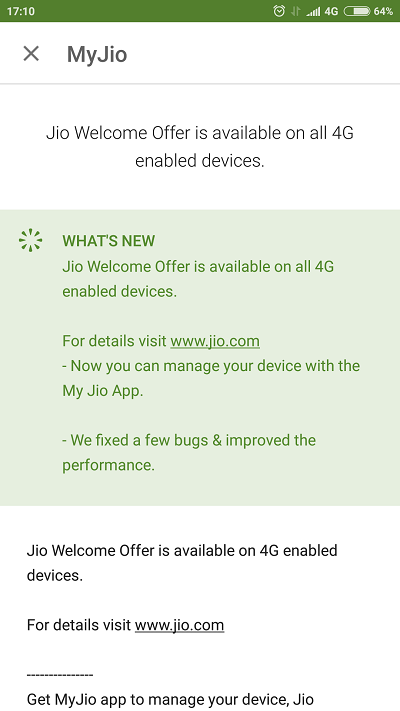 The following is the complete changelog of My Jio 3.2.11 –
Jio Welcome Offer is available on all 4G enabled devices.
Now you can manage your device with the My Jio App.
We fixed a few bugs & improved the performance.
Download My Jio 3.2.11 APK: Play Store