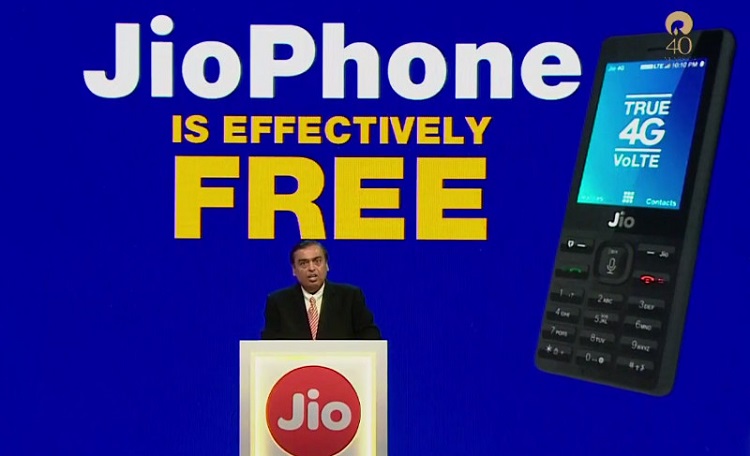 Mukesh Ambani, Chairman and Managing Director of the Reliance Industries introduced the 'India Ka intelligent Smartphone' dubbed as JioPhone at today's 40th AGM meeting held in Mumbai, India. JioPhone is company's first feature phone with 4G VoLTE connectivity. Though company is selling its affordable 4G LTE smartphones through LYF branding, but today JioPhone was announced only through Jio branding. Mukesh Ambani stated device "India Ka Intelligent Smartphone" as it offers several smart features.
Coming to the price tag, the Jiophone will be available for free but buyers need to deposit a sum of Rs. 1500 which is totally refundable after three years on returning the phone. That's means pay one-time refundable amount of Rs. 1500 to own this cheapest 4G VoLTE phone. The Jiophone will be up for pre-order starting from August 24 and company starts shipping from September. However, exact sale date and where to preorder is not yet revealed by the company.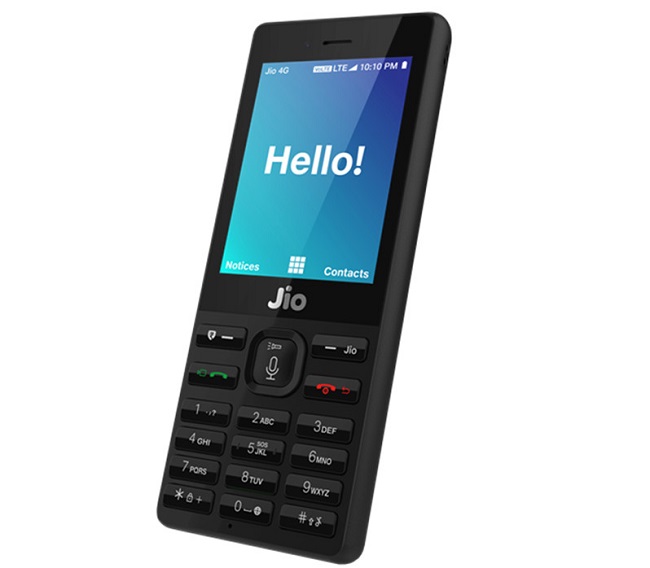 JioPhone Specifications and Features
The new feature phone from Jio comes with a 2.4-inch QVGA display, and 4-way navigations buttons along with the alphanumeric keypad. It has supports for 22 Indian regional languages, and has 4G LTE/VoLTE, NFC connectivity options.
Jiophone also includes a microSD card slot, rear camera, torch light, FM Radio, and 3.5mm headphone jack. There is also voice assistant functionality which is considered as one of the best innovative feature of the device. These function can be used to call someone, reject a call, browse internet, open apps and more.
Mukesh Ambani also announced new tariff plans exclusively for JioPhone users. With recharging of Rs. 153, users will get unlimited voice calls, 4G data, and access to Jio apps for a period of 28 days. The unlimited 4G data has a FUP of just 500MB per day compared to 1GB under current Rs. 309 plan. Apart from this, there is also Rs. 24 and Rs. 54 recharge pack which gives same unlimited stuff for 2 and 7 days respectively.
JioPhone also supports screen mirroring where users can stream content from their JioPhone to any TV including the older CRT TVs. For this, users need to opt Rs. 309 plan instead of Rs. 153.
So, are you buying this as your secondary phone? Comment below!