Just couple of days ago, Xiaomi have officially confirmed the name of its upcoming flagship smartphone, the Xiaomi Max. The name was finalised after conducting a poll online where a total of four different names were offered – Xiaomi Pro, Xiaomi Max, Xiaomi Big and Xiaomi Plus. With 51.62% of votes, the Xiaomi Max was selected.
The names Xiaomi Max and Xiaomi Big clearly indicated that the upcoming device will be the Xiaomi largest till date even bigger than 5.9-inch Mi Note.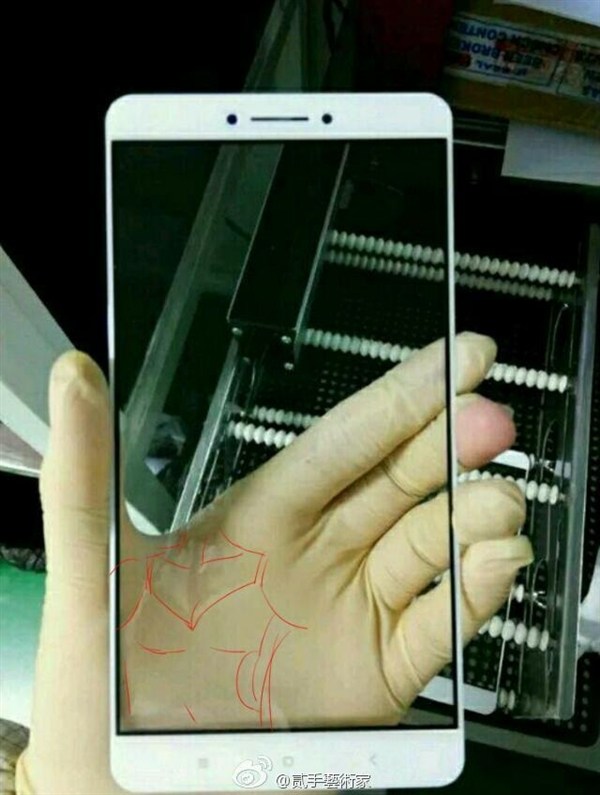 Now it seems that the rumors comes true as leaked image of Xiaomi Max front panel with 6.4-inch screen has been surfaced online. So, all MIUI fans be ready for massive 6.4-inch Xiaomi phablet which provides best multimedia and gaming experience.
With such large dimensions, Xiaomi is more likely to include 2K resolution display for the smartphone (no official confirmation) and may be powered with Snapdragon 820 processor.
The other leaks info includes a fingerprint scanner and full metal body. From the above picture, it looks that the fingerprint scanner will be on the back just similar to other Xiaomi Redmi series smartphones. There is also possibility of Qualcomm ultrasonic fingerprint technology built into the front panel and if happens, this will be a big surprise for all its fans. Coming to the release date, it is expected to launch in May which is just a month to go.
Do share your thought on Xiaomi upcoming 6.4 inch phablet in the below comment.