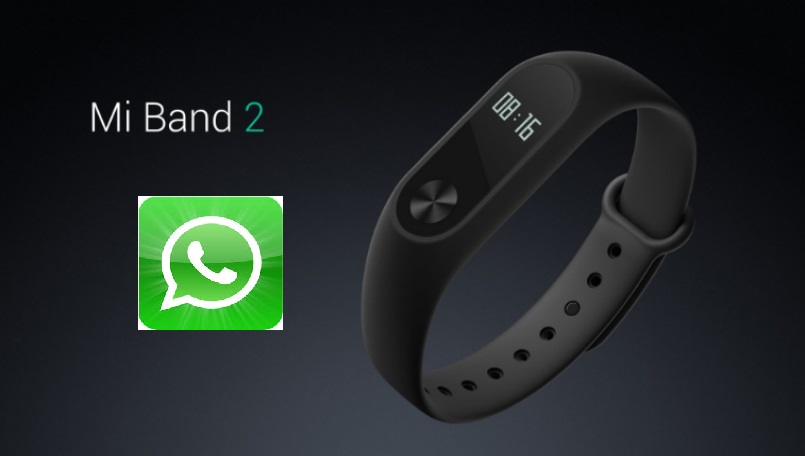 Doesn't know how to get WhatsApp, Messenger or any other Android/iOS app alerts on your Xiaomi Mi Band 2, then there is no need to worry. Here we have shared simple steps to enable Notification alerts on your Mi Band 2.
As we all know, the latest smart band from Xiaomi has several tasks to perform apart from fitness tracking. Getting app notifications, alarm alert, incoming call alerts, screen unlock, incoming SMS alerts, and more are the other tasks of Mi Band 2. You just need to tweak following settings to enable this alerts on your device OLED display.
How to get WhatsApp, Messenger Notifications on your Xiaomi Mi Band 2
1. Firstly, make sure you have successfully setup Xiaomi Mi Band 2 with your Android/iOS smartphone using Mi Fit application. You can also follow our guide on how to connect Mi Band 2 with any smartphone.
2. Once done with the initial setup process, you need to go to profile interface and tap on "Mi Band 2" located under my devices category.
3. Here, you'll see list of all settings related to your Mi Band 2. Locate "App alerts" and tap on it.
4. Simply toggle-on 'App alerts' feature and tap on 'Manage apps' options located at the bottom of the screen.
5. Here you'll see list of all apps installed on your smartphone. Select the one's which would you like to get notifications on your Mi Band 2 (say WhatsApp and Messenger).
That's it! You have successfully setup apps alerts on your Xiaomi fitness band. The Mi Band 2 vibrates whenever you receive a message on WhatsApp or Messenger and you'll also see app icon on your band OLED display.