Xiaomi has included one more accessories to the Mi list for the people in India by launching Mi USB fan for Rs. 249. The Mi USB portable fan was first announced in China back in May. LED Light which is another Xiaomi great accessories is already available for purchase on mi.com/in for Rs. 199. These Mi products are able to perform their job effectively for which they are made for.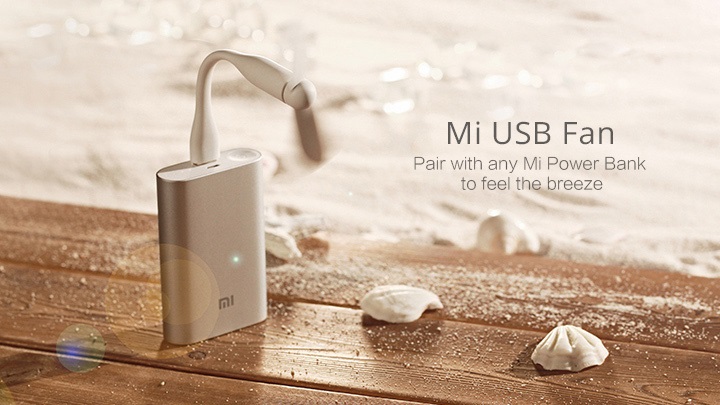 The Mi USB Fan measures just 14.5 x 8.9 x 1.5 cm and weighs 30 grams. So, it is one of those accessories which can be carried anywhere and make use of it when needed. It is currently available in two colors options- white and blue.
The latest compact accessories of Xiaomi is being divided into two parts- a body consisting of USB and Fan at both the ends and the second one includes the plastic blade. It has regular USB 2.0 connectivity which makes the fan to rotate as soon it is connected to power bank or any other USB port. The fan makes only 25.8db of noise, claims the company.
The company also adds that the Mi Fan is compatible with all of its three capacities of Power bank and runs for 62 hours when used the 16000mAh power bank, 37 hours with the 10000mAh power bank and 21 hours with the 5000mAh on a single full charge.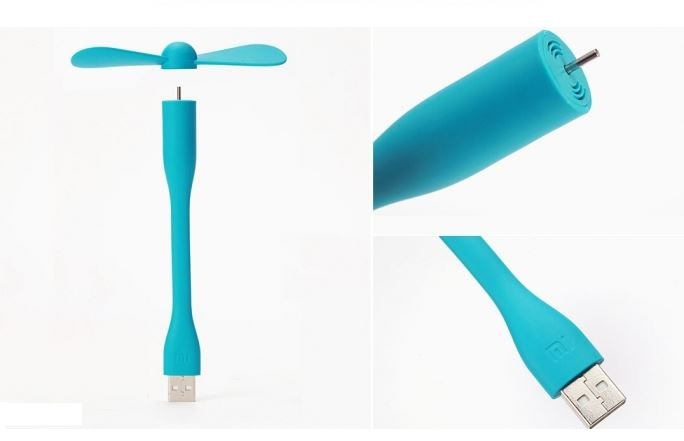 It is made of high quality silicone material which is too smooth on touch and due to its flexibility it can be bent on any direction according to your need. For more product details, just tap the below buy button.
Pros:
Too flexible, light in weight and can be carried anywhere
Decent price tag
Can be used with different Power banks
Cons:
Delicate product, must handle with care
Price and Availability:
The Xiaomi Mi USB fan has a price tag of Rs. 249 and is only available on mi.com/in. It is expected that the product soon will be available on Amazon.in, Flipkart.com and other Indian online retailer stores.