Xiaomi has scheduled a special event in China on November 24 to remove the wraps of its new product. Xiaomi Mi5 is the most likely product to be announced on the special day.
The company already started selling paid entry tickets and each one will costs US$ 30. A total of 500 tickets will be sold by Xiaomi for the launch event. Xiaomi has not announced the product which is going to be unveiled on the 24th event but clues indicates a smartphone which most probably will be a Xiaomi Mi 5, the 2015 flagship smartphone.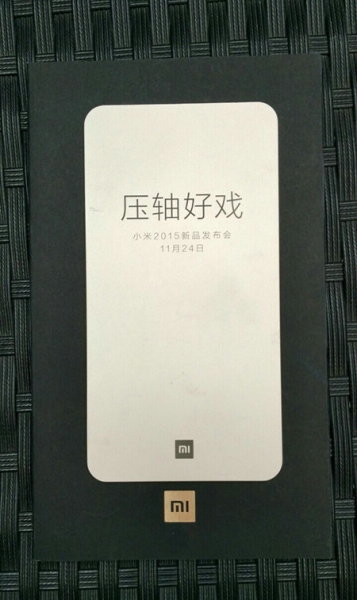 According to the reports, the device will be powered with a Snapdragon 820 processor but most smartphones with 820 processor will be available only in the first Q1 of 2016. But if things goes well, the Xiaomi Mi5 will be the first Android smartphone to be powered with Snapdragon 820 processor.
Perhaps it is just an announcement of the device which might takes a month or couple to reach in the hands of the users at the time of actual launch. With the Mi 5, we have learnt to expect unexpected things with Xiaomi. Earlier we have expected Mi 5 smartphone but the company announced the 60-inch TV instead.
Follow us on Facebook and Twitter for latest Xiaomi Mi5 news and updates.