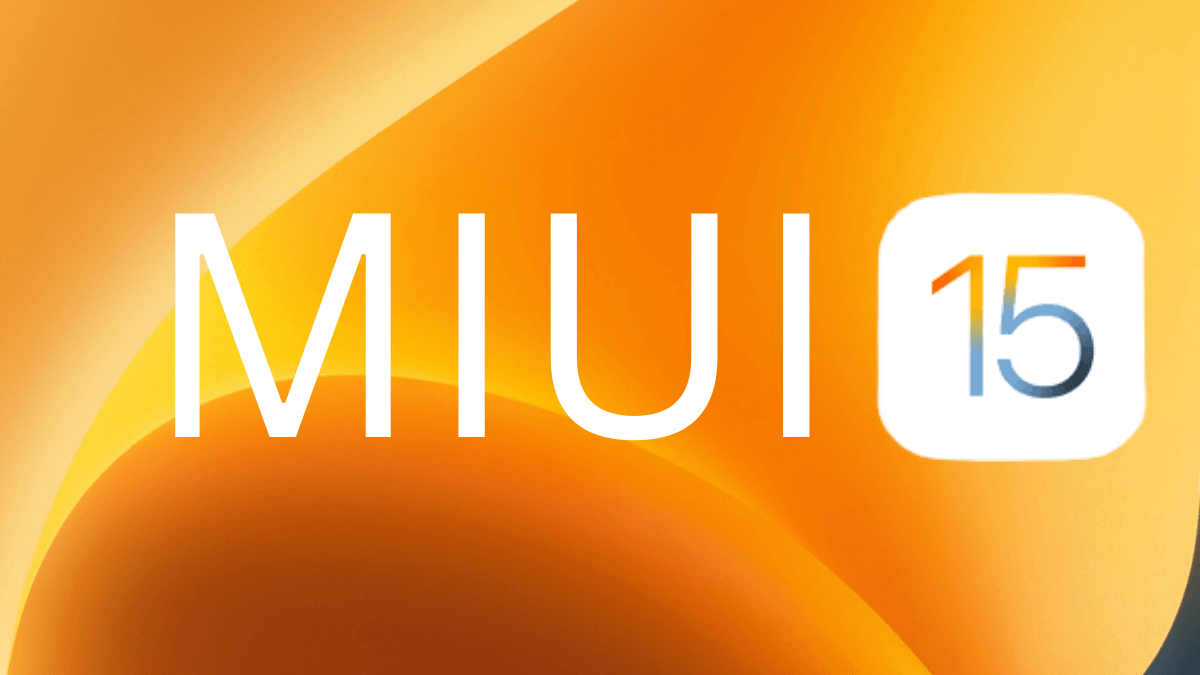 Google has started the second Android 14 public beta build rollout for their Google Pixel devices. While the Chinese Tech Giant Xiaomi has begun the Android 14 Developer Preview Program for its devices, which includes XIaomi 13, Xiaomi 13 Pro, and Xiaomi 12T.
Xiaomi MIUI 15 (Android 14) – Release Date
Based on the Android 14 testing schedule, similar to Android 13, developer previews were tested in February and March. Google initiated public beta testing in April and will assess the Platform's stability by June. The stable Android 14 will likely be available on smartphones by August of this year.
Now, finding out which devices will receive the Android 14 update is crucial. This update brings many new features and improvements to Android devices. Therefore, this article will list Xiaomi devices eligible for the Android 14 update based explicitly on the MIUI 15 update.
Xiaomi is known for offering high-end specifications at an affordable price, making it a famous smartphone brand. As we speak, Xiaomi is releasing the MIUI 14/Android 13 update for its eligible devices.
If you want to find more information regarding the Xiaomi MIUI 15 Release, you refer to this article on it.
Xiaomi MIUI 15 Features
We'll discover the features of MIUI 15 during beta testing, and some potential features are already being discussed. In addition, we have a wishlist of features we hope Xiaomi includes in their Android 14 update this year. Google introduced the Android 14 Developer Preview in February; the official release is expected in early August. Xiaomi is among the companies that will receive this update and has announced the availability of the Android 14 beta for Xiaomi Pad 6, Xiaomi 12T, Xiaomi 13, and Xiaomi 13 Pro devices in collaboration with Google.
MIUI 15, the next update from Xiaomi, will be based on Android 14 and will introduce improvements and new features. At the Google I/O 2023 event, some of the new features of Android 14 were mentioned, including a customizable lock screen, AI-generated wallpapers, redesigned back gestures, and per-app language support. With MIUI 15, Xiaomi, Redmi, and POCO devices will offer better performance and enhanced user experience compared to MIUI 14. This helps us get an idea of the possible features and improvements that MIUI 15 might have. Stay tuned for official announcements from Xiaomi about MIUI 15.
XIAOMI MIUI 15 Ultra HDR
MIUI 15 can significantly improve your photos by supporting Ultra HDR images. This fantastic feature will make your pictures brighter, more vibrant, and with better colors, giving them a more realistic look. Additionally, you can save and enjoy these stunning images later with 10-bit HDR capabilities. Android 14 will have many exciting features, and this will be one of them that users will love.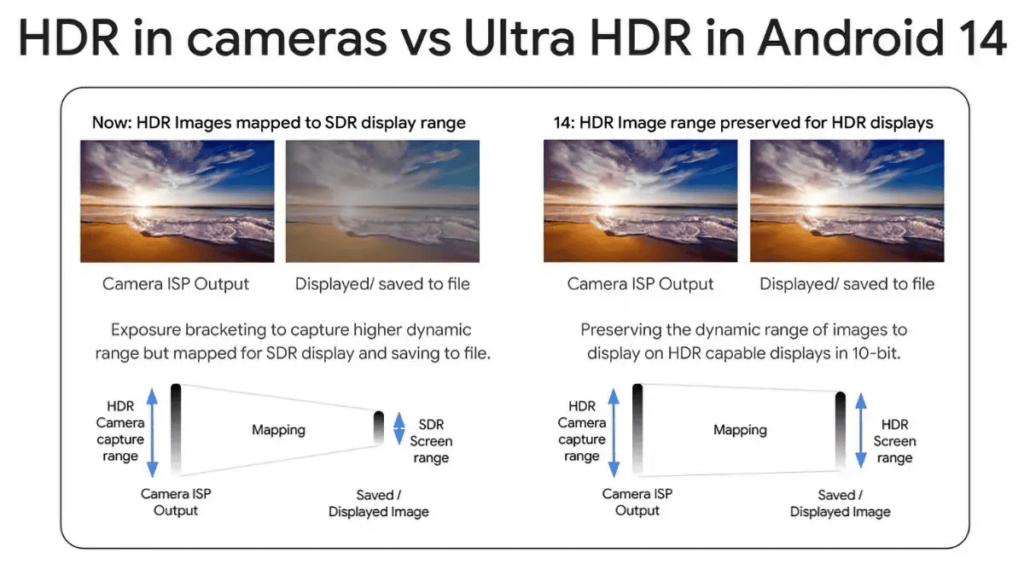 XIAOMI MIUI 15 PRIVACY
Android 14 places a strong emphasis on protecting user privacy. Xiaomi MIUI 15 could include features allowing users more control over their data regarding third-party apps. With these features, users will have the ability to limit or restrict the access of personal data by third-party apps.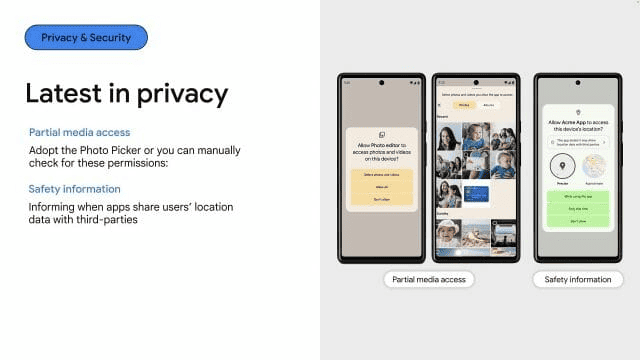 ENHANCED INTERFACE
Xiaomi introduces the new MIUI 15 with a fresh Material You design, taking the interface to a new level. This update adds vitality to the MIUI shell by incorporating dynamic themes that adapt to your preferences. Prepare for an immersive experience with a visually pleasing interface that blends usability and style. The MIUI 15 interface demonstrates Xiaomi's commitment to providing an appealing, user-friendly experience that captivates and pleases users.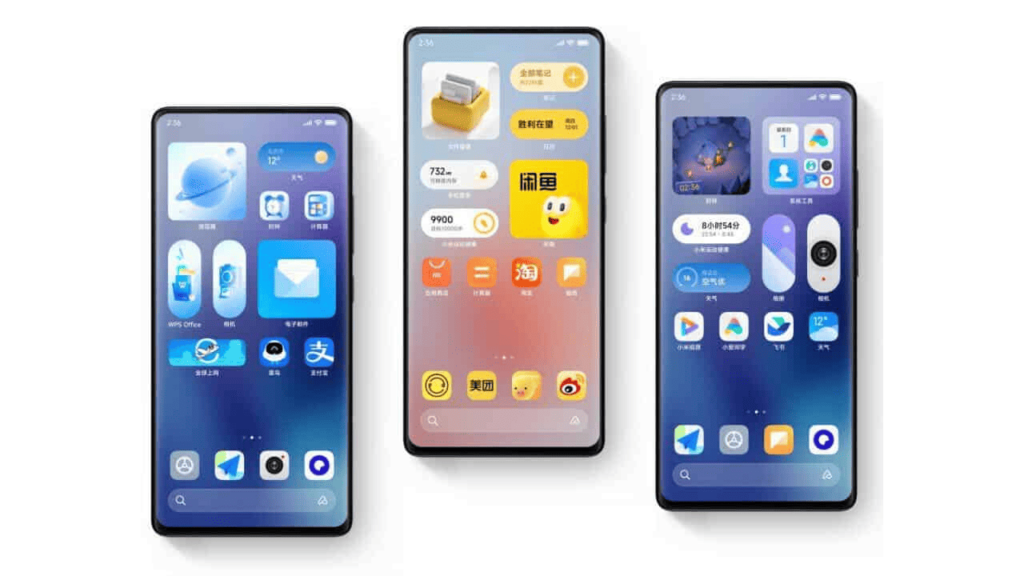 XIAOMI MIUI 15 PREDICTIVE BACK GESTURE
Google introduced a useful feature in Android 13 for smartphones and tablets. It lets you see a preview of a webpage before actually visiting it. This helps you make a quick decision about whether to proceed or not. To access this feature, you must enable gesture navigation in the navigation settings. Likely, MIUI 15 will also include this feature, just as expected.
Xiaomi Android 14-based MIUI 15 Features
Below is a list of the MIUI 15 features, which will be updated as new features are unveiled.
Integrated Health Connect
Predictive back gesture
Larger fonts
Tweaks in the Security & privacy section
Screen time in the Battery usage section
Satellite connectivity
New permission for alarms
Hearing devices
Advanced memory protection
Taskbar text labels on larger displays
Here is a list of desired features that everyone wants for MIUI 15.
Predictive back gesture
Prevention to install old app
Integrated Health Connect
Quick Pair
Larger fonts
Tweaks in the Security & privacy section
Screen time in the Battery usage section
Satellite connectivity
New permission for alarms
Hearing devices
Advanced memory protection
Taskbar text labels on larger displays
Multi-user profiles
Super low battery alert
Better gaming optimizations
Xiaomi MIUI 15 / Android 14 – Eligible Devices List
Xiaomi
Xiaomi 13

Xiaomi 13 Pro

Xiaomi 12

Xiaomi 12 Pro

Xiaomi 12 Pro Dimensity Edition

Xiaomi 12S

Xiaomi 12S Pro

Xiaomi 12S Ultra

Xiaomi 12 Lite

Xiaomi 12X

Xiaomi 12T
Redmi
Redmi 11 Prime

Redmi Note 12 5G

Redmi Note 12 Pro

Redmi Note 12 Pro+

Redmi Note 12 DISCOVERY

Redmi Note 12 YIBO Edition

Redmi Note 12 Pro Speed Edition

Redmi K50 / K50 Pro / K50 Gaming / K50i / K50i Pro / Redmi K50 Ultra

Redmi K60 / K60 Pro / K60E
POCO
POCO X4 GT

POCO X4 GT Pro

POCO F4
Download MIUI 15 (Android 14)
MIUI 15 update for Xiaomi devices will happen via OTA (Over-the-air). One can manually check for updates via Settings -> About Phone -> System Updates -> tap "Check for updates". This is only possible after Xiaomi pushes the MIUI 15 OTA update. We'll also update the article with download links for MIUI 15 Global Stable ROM and MIUI 14 China Stable ROM as they are available.
That's all the information we have about the upcoming MIUI 15 update based on Android 14 for now. Rest assured. We'll keep you informed as soon as we receive more details.
FAQs
Is MIUI 15 available for all Xiaomi smartphones?
While Xiaomi aims to make MIUI 15 available for many devices, not all smartphones may receive the update. Device compatibility details will be provided by Xiaomi closer to the release date.
Can I manually install MIUI 15 if my device hasn't received the OTA update?
Yes, Xiaomi provides official firmware files for manual installation. However, waiting for the OTA update is recommended to ensure a smooth and stable installation process.
Will MIUI 15 be available in multiple languages?
Yes, MIUI 15 will continue to support multiple languages, catering to Xiaomi users worldwide.
What should I do before updating to MIUI 15 to avoid data loss?
Before updating to MIUI 15, it is advisable to back up your important data, such as photos, contacts, and documents. This will help prevent any potential data loss during the update process.