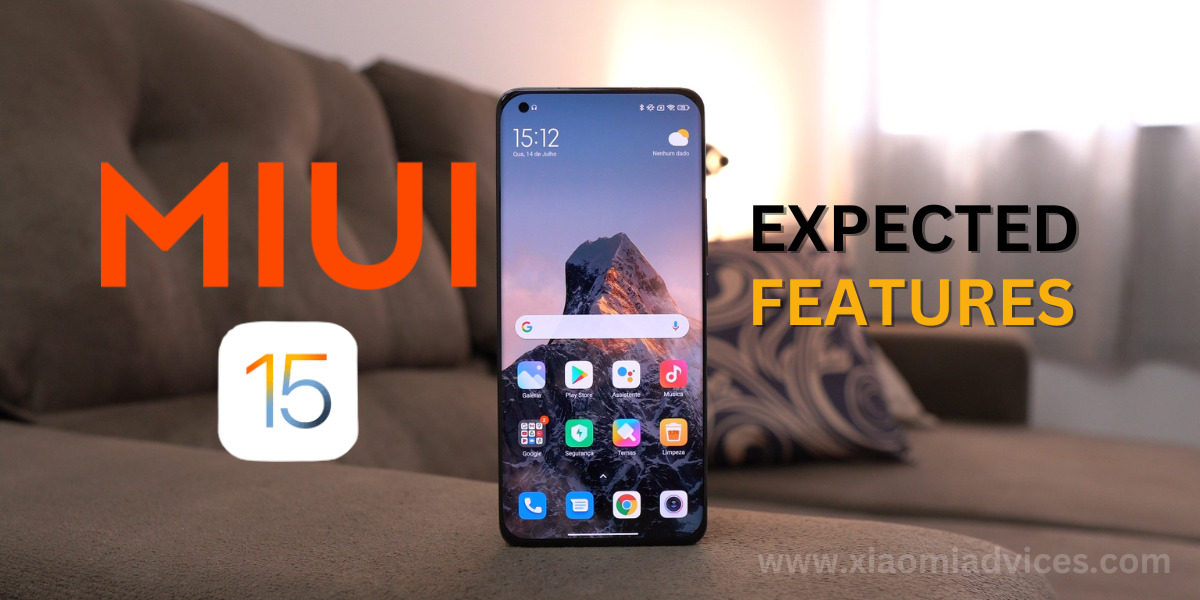 As a Tech Giant, Xiaomi has been a trailblazer in the world of smartphones, not only for its innovative hardware but also for its highly customizable and feature-rich MIUI (MI User Interface). With each new iteration, MIUI continues to evolve, offering users a unique and seamless experience.
As the tech world eagerly anticipates the release of MIUI 15, let's delve into the expected features that users can expect from Xiaomi's new MIUI 15, which could redefine your smartphone experience.
Recently, the appearance of MIUI 15 within the Mi source code has provided strong indications that Xiaomi is actively developing its next MIUI iteration. This development phase suggests that MIUI 15 will be unveiled in the upcoming months.
MIUI 15 Expected Features
Redesigned Camera Interface
The Camera is a crucial part of a smartphone. But in the last MIUI 14 update, Xiaomi didn't significantly improve its Camera. Now, Xiaomi Users hope that with the new MIUI 15, the Camera will get some upgrades and better than the previous version.
The Redesigned camera interface aims to make it easier and more enjoyable for users. It will be designed so that the users can use one-handed control, especially in specific areas like quickly getting to shooting mode, changing settings, and handling photos and videos.
Lock Screen and Always On Display (AOD) Customizations
The new MIUI 15 might offer improved customization options for the lock screen and Always-On Display (AOD). In the Previous MIUI 14 version, Xiaomi didn't introduce any significant changes to the lock screen design. However, Xiaomi users now look forward to something new in this area.
Xiaomi users can personalize their lock screen according to their preferences if this expectation becomes a reality, potentially bringing various options. Similarly, Always-On Display (AOD) enhancements could grant users better control over customizing their device's display settings.
Removal of 32-bit Apps Support
Another significant alteration that could occur with the new MIUI 15 involves discontinuing support for 32-bit apps. According to the company's perspective, 32-bit apps might cause performance issues and negatively impact system stability. Therefore, MIUI 15 is expected to support 64-bit apps exclusively. Consequently, these adjustments may render many older devices incompatible with MIUI 15, as they cannot run 64-bit apps.
Android 14-Based OS
MIUI 15 will likely be built upon the Android 14 Operating System(OS). Android 14 is set to bring numerous enhancements to devices, including performance improvements, enhanced security measures, and the introduction of new features. These updates are expected to result in a smoother and enhanced performance for MIUI 15 users.
Also Read: MIUI 15 – Release Date, Eligible Devices, New Features, and Download Links.
As Xiaomi continues to push the envelope in smartphone technology, MIUI 15 is poised to deliver an even more impressive user experience. Although we're talking about features we're still determining, Xiaomi has a history of making great things. So, stay tuned for their official announcements to get all the latest news about MIUI 15, and get ready for a fantastic smartphone experience!