As many Xiaomi users have asked for a guide to enable USB Debugging on their devices, here we came up with a simple tutorial to enable Developer options and USB Debugging on Xiaomi Mi & Redmi Android phones. The tutorial is so simple and safe to follow and works with all Xiaomi devices running on MIUI 13, MIUI 12.5, MIUI 12, MIUI 10, MIUI 9 etc.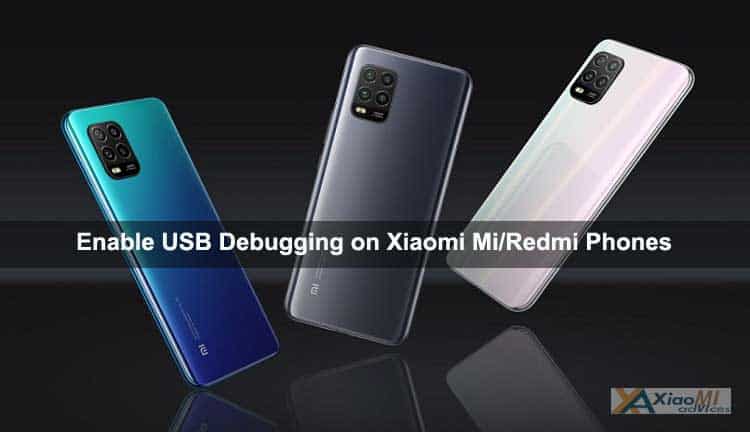 You need to enable USB Debugging whenever you're installing Custom ROMs, updating ROM, or rooting your handset. In order to enable USB Debugging, the Developer options should be unlocked first. So, follow the below steps to enable USB Debugging on Xiaomi mobiles.
What is USB Debugging Mode?
If you're an Android user for a long time now, then you might be already aware of the USB Debugging Mode. You may also saw the option on your phone's settings. Many might have thought it would be high-tech settings, but it really isn't; it's quite simple and useful.
USB debugging is often used by developers or IT support people to connect and transfer data from an Android device to a computer. In short, it facilitates a connection between your Android smartphone and computer with Android SDK (Software Development Kit).
This mode allows an Android device to receive commands, files, and the like from the PC and allows the PC to pull crucial information like log files from the Android device.
Also: How to Backup important data on Xiaomi phones before rooting process.
Enable Developer Options and USB Debugging on Xiaomi Mi/Redmi Devices
1. Open the Settings app.
2. Tap "My device"
3. Navigate to "All Specs" and tap on it.
4. Here you need to tap on the MIUI version about 7-10 times continuously until you see the message "You are now a developer". This makes the Developer options settings available.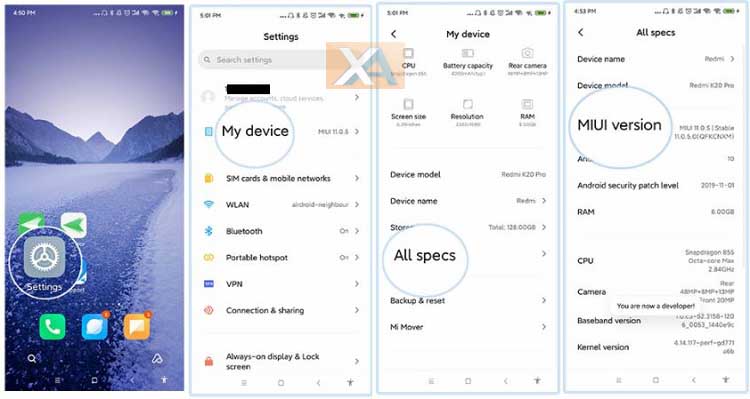 5. Go back to the previous settings menu and select "Additional Settings".
6. Select the "Developer Options".
7. Toggle on the "USB Debugging" button.
8. Tap "OK".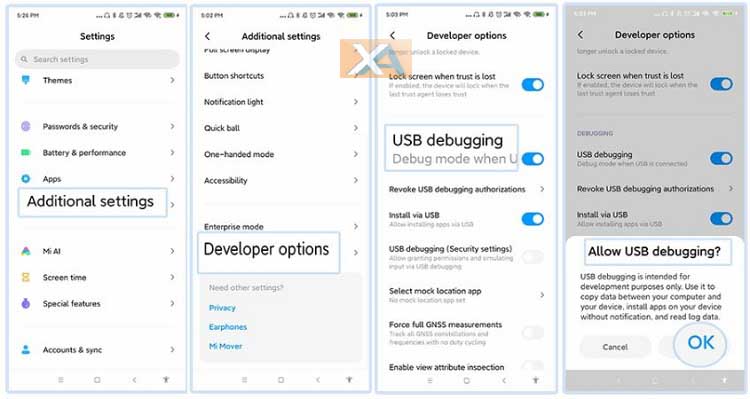 9. That's it! You have successfully enabled USB Debugging on your Xiaomi Mi & Redmi smartphone.
If you find difficulty in the above guide, do let us know in the below comment box. We will get back with the most possible solutions.