Xiaomi MIUI is one of the best custom user interface ROM based on Android. Though MIUI 8 is the latest release from the company, many of the devices are still running on MIUI 7 (MIUI 7.3). If you already own Xiaomi device running MIUI 8, then you might came across the One-handed mode in the main settings. This is the best option if you're looking to operate the device with a single hand. Many of the users doesn't know how to enable the One-Handed mode, so here we have shared simple tutorial on the same.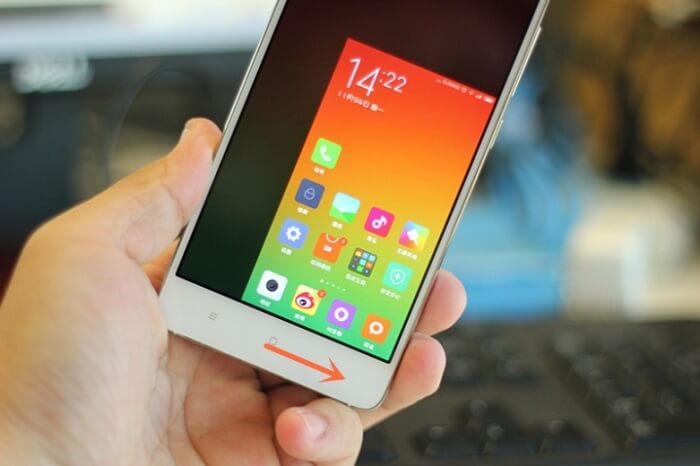 How to Enable One-handed mode on Xiaomi devices
1. First, you need to launch Settings app from app drawer.
2. Then tap on Additional Settings.
3. Next navigate One-handed mode and tap on it.
4. Now you'll in the following screen where you can enable the One-handed mode feature on your Xiaomi smartphone.
5. Choose the size of the screen when using one hand mode and then toggle on to enable the feature.
6. That's it! You have successfully enabled One-handed mode in your MIUI 8 device.
7. Whenever you want to have a smaller screen on the left side, swipe finger from home button to menu button in the bottom. Similarly to have a smaller screen on the right side, swipe finger from home button to back button in the bottom.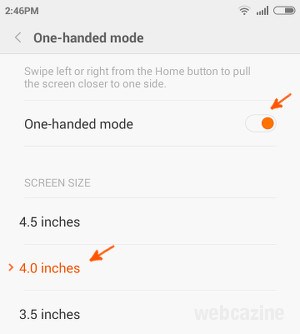 8. In order to back to the normal mode, i.e. full-screen mode, just follow the same steps though which you have entered into one-handed one. Users can also tap anywhere on the empty area in the screen to get into normal mode.
Is the above guide useful? Do let us know by commenting below.