MIUI Global beta ROM has been updated to latest version 5.9.16 which bring new features and bug fixes over the previous ROM. The MIUI 7 5.9.16 updates is available for Redmi 1s, Redmi 2/Prime, Mi4, Mi4i and Redmi Note 4G devices. If you already running MIUI 7 Global beta ROM, then you can directly download and install the update from the Updater application. Or else we have shared the download links for manual flashing on your respective devices.
You will not able to update your handset if your handset is working on MIUI stable ROM. So, follow the below steps to install the latest MIUI 7 beta ROM.
How to Update to MIUI 7 Global Beta ROM 5.9.16:
1. Select the Model of your handset and tap the download link.
2. Now you need to flash the ROM by yourself.
3. Backup all your important data before installing the ROM.
4. Now refer the following link for manually flashing the ROM on your handset.
MIUI 7 Global Beta ROM 5.9.16 Changelog:
System
Optimization – Clean up shortcut supports cleaning apps' cache (09-15)
Optimization – Apps locked in recent task page will not be closed by system when remaining RAM is low (09-15)
Lockscreen, Status Bar, Notification Bar
Optimization – In DND mode, for incoming calls with the screen turned off. There will be a green bar on the top after waking the screen (09-07)
Fix – SIM card displayed abnormally after restarting the status bar (09-07)
Fix – Sometimes status bar disappeared (09-15)
Home screen
Optimization – Enhanced home screen smoothness and speed of opening folders (09-15)
Fix – Adding Cleanup function shortcut caused the home screen to FC (09-10)
Gallery
Optimization – Optimized smoothness of opening large image animations (09-08)
Optimization – People album uses timeline view (09-08)
You can also check the below source link for a more detailed changelog.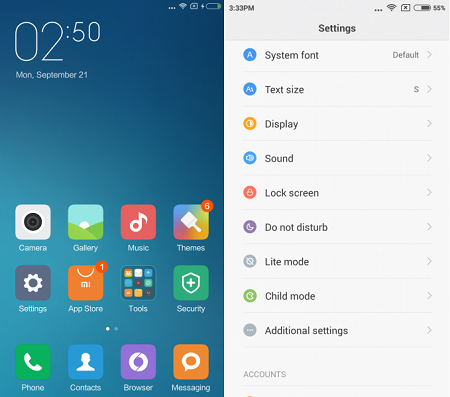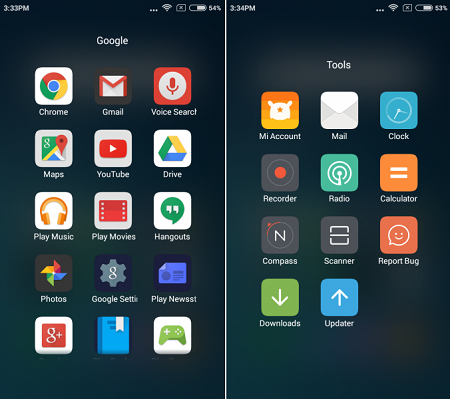 Download MIUI 7 Global Beta ROM 5.9.16
Redmi 1S
Recovery (686MB) – Download Now
Fastboot (861MB) – Download Now
Redmi 2 / Prime
Recovery (655MB) – Download Now
Fastboot (831MB) – Download Now
Redmi Note 3G
Recovery (660MB) – Download Now
Redmi Note 4G
Recovery (698MB) – Download Now
Fastboot (872MB) – Download Now
Mi3 / Mi4
Recovery (666MB) – Download Now
Fastboot (842MB) – Download Now
Mi4i
Recovery (896MB) – Download Now
Fastboot (1230MB) – Download Now