Remove Pattern Lock / Bypass Password: Xiaomi Mi and Redmi users now can easily reset a forgotten Password/PIN/Pattern to unlock their respective smartphones with the help of the following procedure.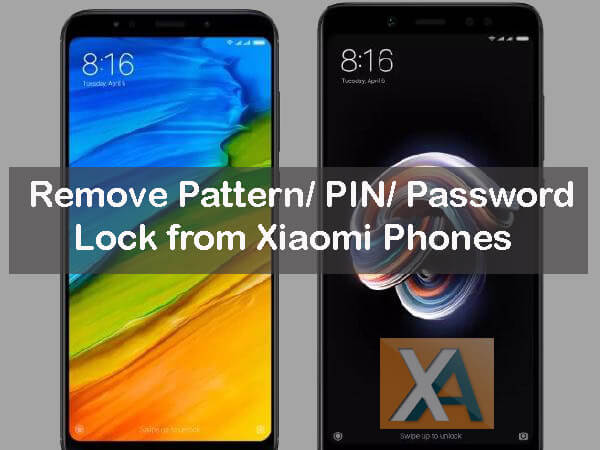 There are many reasons behind your Mi phone being locked due to unnecessary attempts. Sometimes when you put the mobile into your pocket gets locked if you forget to turn the screen display off or even kid's locks sometimes while playing with it. But now you can easily get rid of these situation by just resetting the password/PIN/Pattern on your Xiaomi phone. Also how to change fonts style in MIUI phones
Note: The following guide works only if your Mi mobile is signed in to your Google or Xiaomi account and connected to Internet.
Guide to Remove Forgotten Password/ PIN/ Pattern Lock on Redmi and Mi phones
Method 1:
1. After typing wrong password continuously for 5 times, you will see a screen with message "Phone has been locked" with "Forgot Password" option at the bottom.
2. Now you need to tap on Forgot password.
3. If you have entered Google or Xiaomi accounts on your device, you can choose any one for resetting the device password.
4. Once selected, enter the valid password for that account and tap on Sign in.
5. That's it! Now you can set a new Password/PIN/Pattern for your Redmi and Mi mobile.
Method 2:
The above is the only method to reset the forgotten password on your Xiaomi phones without any data loss. The another method to get access to your device in case of phone locked due to number of wrong attempts is not through hard reset your device. But doing so, all your mobile data will be deleted (media, contacts, apps, accounts). So, it is recommended to perform backup of all your necessary data.
To perform hard reset, power off your phone and boot into recovery mode (Power + Volume up key together). From recovery, choose Wipe Data / Factory Reset and confirm the action using Power button. Once done, reboot the device into system mode. Now you device will be restored to factory settings.
Congratulations! You've successfully removed Pattern / PIN / Password lock from your Xiaomi phone.
Don't forget to share with your friends via Facebook and Twitter and let them know the solution when their Mi phone gets locked.