Calling recording is one of the best built-in feature on any Xiaomi (MIUI 9/10) Mi & Redmi smartphone. With the presence of this feature, the users need not to download any third-party app for recording calls. Not only these, there is also option to record important conversations either manually or automatically.
Just follow the below quick steps to enable call recording feature on your Xiaomi device –
Manually Record Calls on any Xiaomi phone:
1. While on a call, you can simply press the Up arrow to access all the call settings options.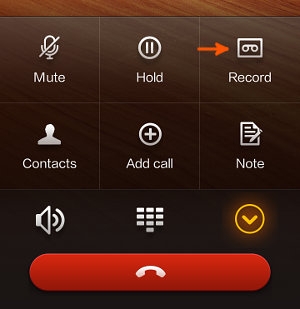 2. You need to tap on Record to start the recording of your current call.
3. Use the same button in order to stop recording.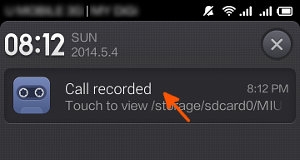 4. Now the recorded call will appear on your device notification bar.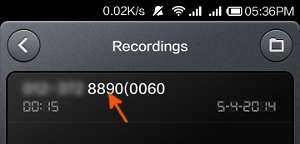 5. Just tap on it and it will open the folder where all the recordings will be saved.
6. On that folder, you can tap the file name to play.
Automatic Record calls of all numbers or specific number on MIUI devices:
1. Firstly you need to launch Phone app from the App Drawer.
2. Tap the three dots present at the top right corner and tap on Settings.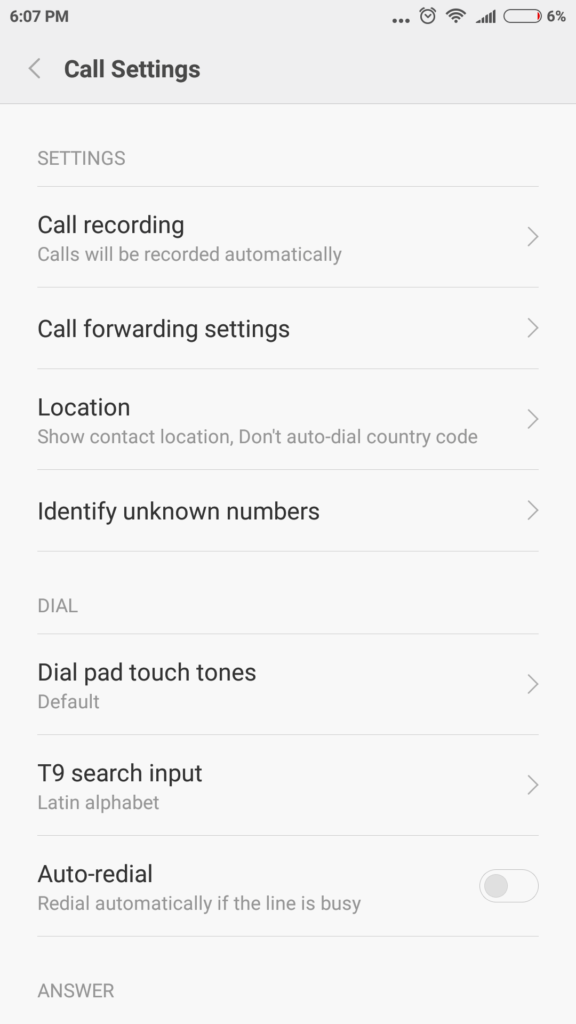 3. Then tap on Call Recording.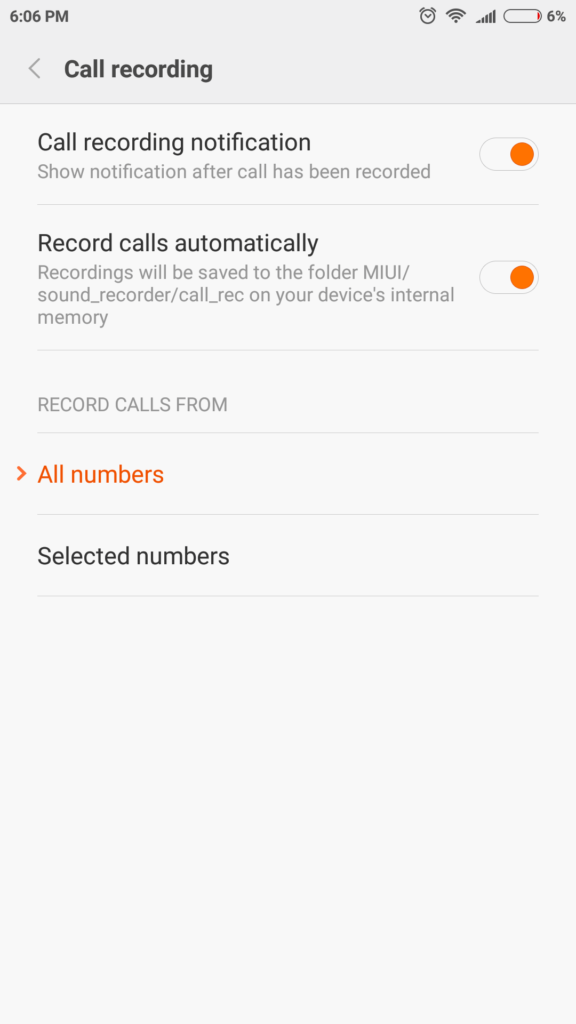 4. Now enable "Record calls automatically" by switching the toggle button to the right.
5. Now you can record calls for all numbers or selected numbers according to your need.
6. Access the recorded calls audio from the path Internal Storage > MIUI > sound_recorder > call_rec and select the file to play.
That's the simple tutorial to record calls on any Xiaomi Android smartphone running on MIUI 9/10.