Xiaomi has included new feature called "Hidden folders" in its latest MIUI 7.1 v7.1.1.0 update for various Mi phones and tablets. With this feature, users have the option to hide important files on their mobile without the use of any third party Android application. The Hidden folders can be directly created from device File Explorer. Creation of hidden folders is a simple process and every Mi users can follow it easily.
If you have not received MIUI 7.1 update, then you can manually download from HERE and flash on your Xiaomi Android smartphone. For complete changelog and new features, do check here. Also how to create People Album and Baby Album on Xiaomi mobiles
Step #1: Firstly you need to launch the File Explorer app from the app drawer.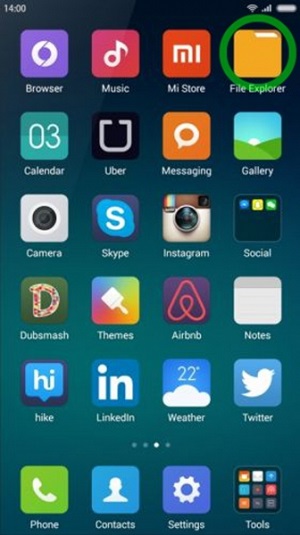 Step #2: Once the app is launched, you need to tap, hold and drag down the screen to create a hidden folder.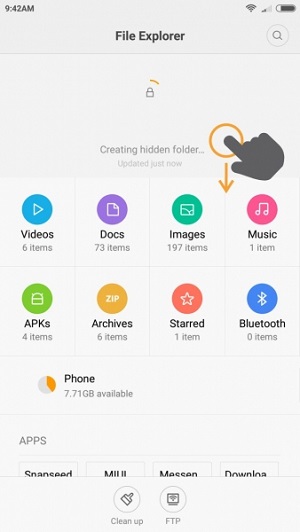 Step #3: Next, you need to set up a security Pattern lock for the hidden folder. If you're already using any PIN or Pattern lock for your Mi device, then you can apply the same code to access the hidden folder.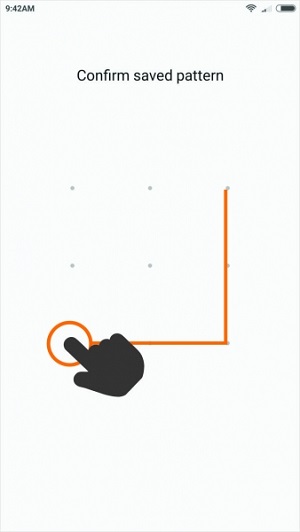 Step #4: There you go! You have safely entered into the hidden folder.
Step #5: In order to add files, just tap on three dots present at the top right corner of the screen. Here you will see many options like Add files, Create a new folder, Refresh, etc. You need to tap on "Add files".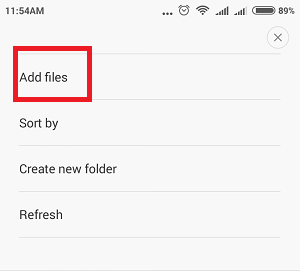 Step #6: In the next screen, it will ask the storage volume from which the files have to be selected. If you wanted to add files from the microSD card, then tap on "SD card".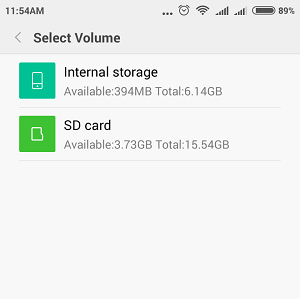 Step #7: Now each and every file of your SD card will be displayed. Just select the files which you wanted to hide on your smartphone by tapping on it.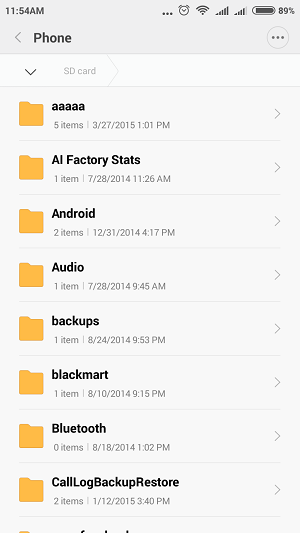 Step #8: Done! Now the files are successfully hidden in your hidden folder.
Step #9: Just in case, if you wanted to remove or restore the file out of a hidden folder, then long press on it and tap on "REMOVE".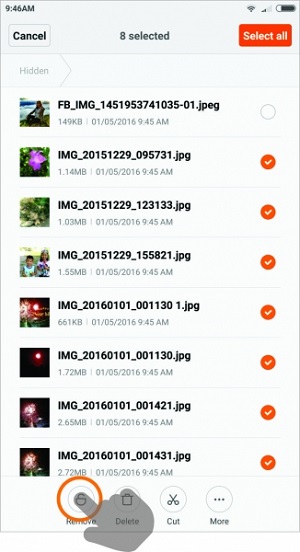 Step #10: Now select the location of the file where you want to save on your device / SD storage. Enjoy!
If you face any difficulty while creating Hidden Folders, do comment below as we will get back to you with the most suitable outcome.
Related Content: