Dual Apps is one of the best feature introduced by MIUI Developer Team for Xiaomi phones running on latest MIUI 8 ROM. Have you ever wondered to use two same apps on a single phone at the same time? It is all possible on Xiaomi phones, thanks to Dual Apps feature. With this, users can run two Facebook/Twitter or any other app on a single Mi device logged in with different accounts. Keeping short, this feature duplicates selected app and clone it. The clone app will be running totally as a different instance with its own data and settings. So what are you waiting for? Just clone that app and start using it with different account.
Compatible devices: All Xiaomi phones (Redmi Note 3, Mi5, Mi Pad 2, Mi Note 2, Redmi 2 Prime, Redmi Note 4, etc.) running on MIUI 8 includes Dual Apps feature. Also how to solve over heating issue on Xiaomi devices
How to Activate Dual Apps feature on Xiaomi MIUI devices:
Activating Dual Apps feature on any Xiaomi smartphone running on MIUI 8 is quite simple. You can also follow the below quick steps to dual apps on your Mi & Redmi device.
Launch Settings app and find "Dual apps" under device settings. Tap on it and you'll find the list of various apps which are already installed on your phone. Look for the app you want to clone (e.g: Facebook) and then toggle on to activate it. That's it! You have successfully created dual app which can be found in App Drawer. Launch the app and sign in with your login credentials. Similarly you can create clone of various applications like Twitter, WhatsApp, Instagram, Hike, etc.
Check the following screenshot for easy reference purposes –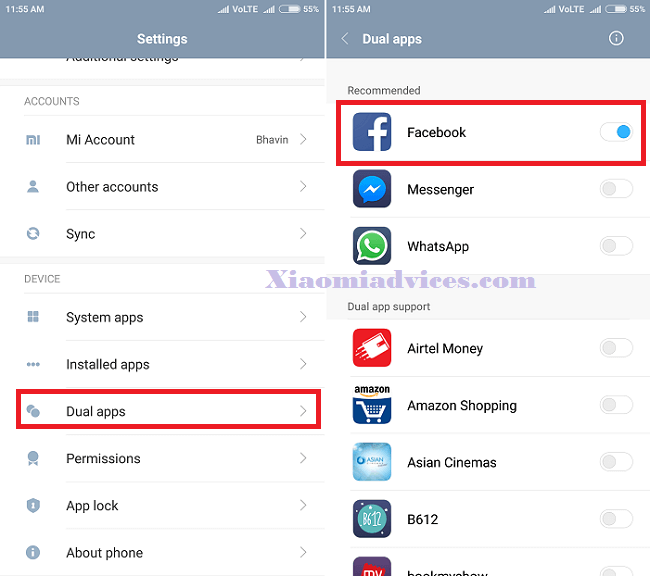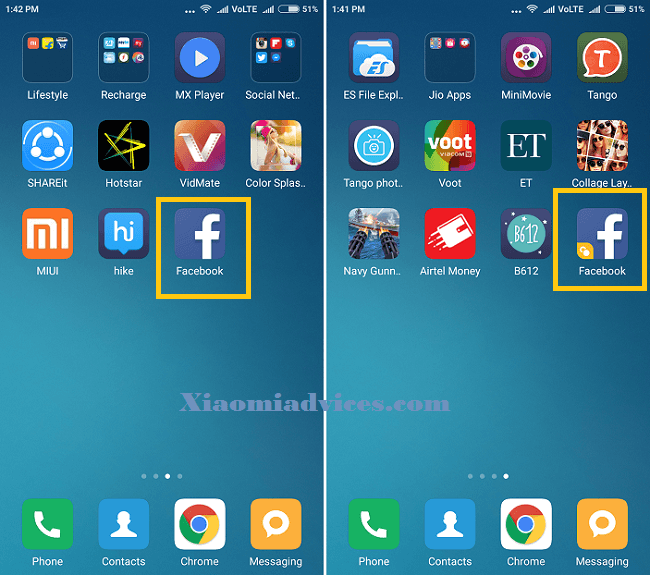 How to uninstall: Now you will have two different instances running at the same time on a single device. The cloned app will be differentiated with a yellow color tag in the corner. Hold this app icon and drag at the top of the screen. It will ask for confirmation. Tap on "Uninstall" to remove dual app permanently. Remember that each app has its own independent data and settings. So need not to worry about losing data of the original app.
Have you used this "Dual Apps" feature on your Xiaomi MIUI 8 device? If yes, which apps have you cloned in your phone? Do let us know in the below comment box.
Related: Download Play Store for MIUI 8 phones
How to Import/Export Contacts on Xiaomi phones