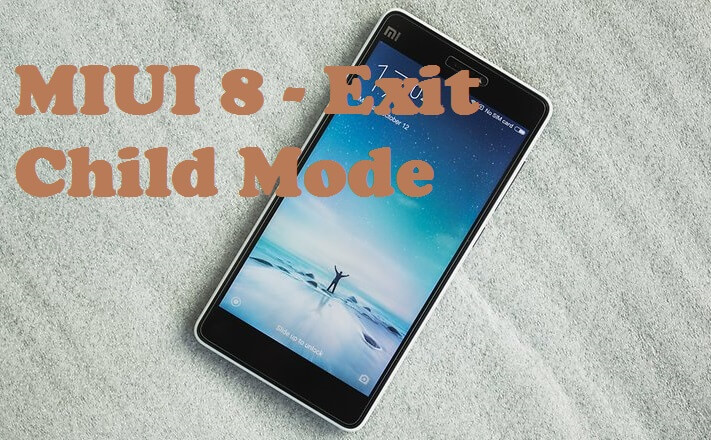 Xiaomi phone struck in Child Mode? Need not to worry as we here shared tutorial to exit Child mode on any Mi & Redmi MIUI 8 smartphone.
Child Mode is a special feature introduced by Xiaomi in all its smartphones which lets the child restrict to access the content when your child is using the phone. They can only access the apps which are given permission at the time of setting-up the Child Mode. The kids-special mode not only restrict the usage of apps, but also stops them from doing various other things like sending SMS from various installed SMS applications and more. For any reason if you've struck in Child Mode and don't remember the Privacy Protection password, then the following guide will helps to exit from Child Mode. It is compatible with every & every Xiaomi device including Redmi Note 4, Mi5c/Mi5s, Redmi 4X, Mi Mix, Mi Max, & more. Also how to fix Redmi Note 3 struck on Child Mode.
Note: The following guide works only if you have an app in Child mode that's able to share to Gmail. Here we have used the Gallery app, but you can use different app which is sharable to Gmail to achieve the same thing.
MIUI 8: How to exit Child Mode to the device's Settings when you've forgotten the Privacy Protection password?
Step 1: Firstly, you need to launch the Gallery app in Child mode.
Step 2: Choose any photo from the Gallery and share to Gmail.
Step 3: Once you're in Gmail app, compose a new mail and then tap on three dots located at the top right corner of the screen. Select Settings.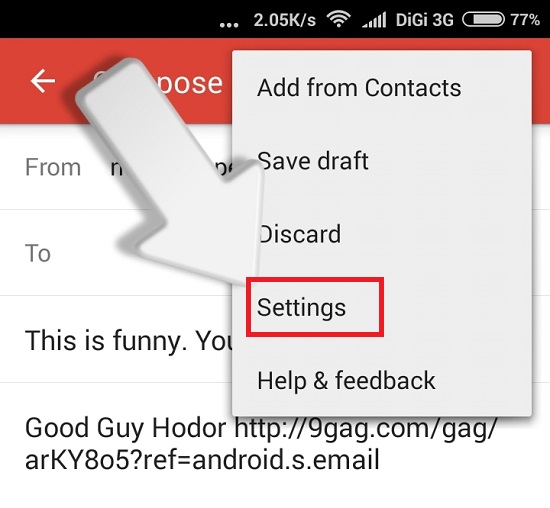 Step 4: In the next settings screen, tap the 3-dot Menu button > Manage accounts.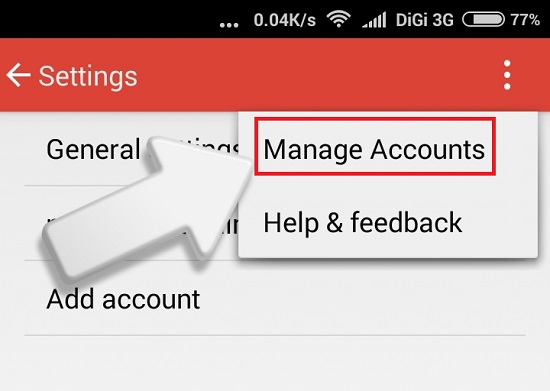 Step 5: Now you'll see the following prompt window. Tap "Continue" to proceed further.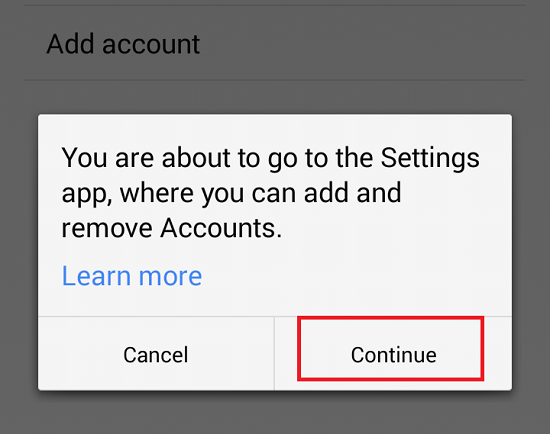 Step 6: Once you're on Setting app, deactivate the Child Mode. That's it.
Step 7: In case, you have forgotten the Privacy Protection password, a factory reset is mandatory to exist the child mode.
Step 8: Make sure you have backup everything to your PC or else sync all your data to Mi Cloud as a factory reset deletes all your data from your MIUI 8 smartphone.
Step 9: At last, go to Settings > Additional settings > Backup & reset > Factory data reset > Reset phone. Tip: You can save your photos, music, videos, and other user data by not toggle-on the Erase stored content switch. Also Guide on how to factory reset any Xiaomi phone
That's it! Now you have successfully fixed Child Mode issue on your Xiaomi device. Do share the post with your friends on Facebook and twitter as it might be helpful for them.