Mi Cloud is a free cloud service (up to 5GB) from Xiaomi which lets you sync all your important data on any Xiaomi Android smartphone. In this way, you can have backup of various stuff like photos, contacts, sms, notes, etc. on Mi Desktop Cloud and can be accessed anytime from anywhere. Many of the Mi Cloud accounts are not totally protected, so here we have shared simple MIUI 8 tips & tricks to protect your data on Mi Cloud.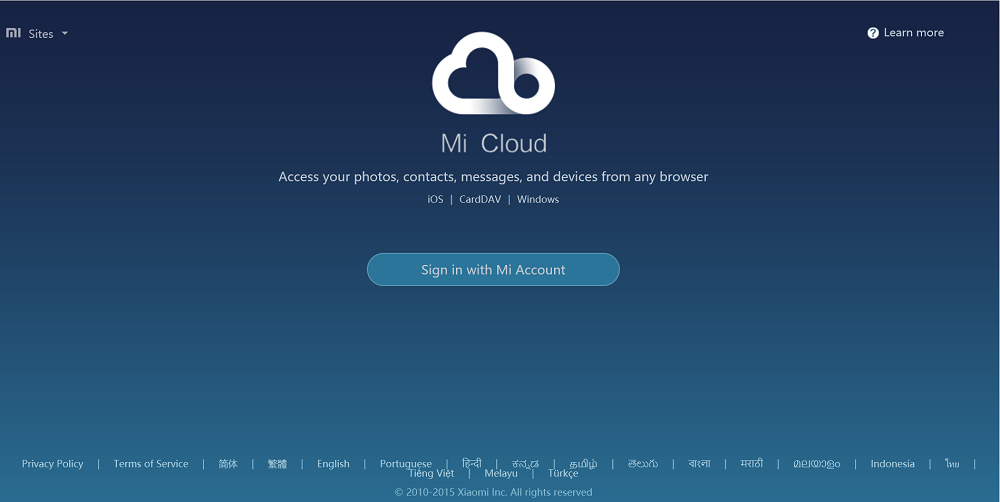 Though Mi Cloud is secured with password and recovery email, you need to add phone number and security questions to bring the security level to 100%. Also how to create Xiaomi account.
How to protect your data (photos, contacts, sms, etc.) on Xiaomi Mi Cloud
1. Go to the web address www.i.mi.com, and sign in with your Mi account.
2. Your data can't be accessed until you add secure info, you need to press on Sign in.
3. Now you will be redirected to a new window where you'll see "Add phone" option.
4. In the next screen, you need to add Recovery phone number and Security questions.
5. Firstly to add recovery phone number, just tap on 'Add' and it will automatically sends you activation code through email regarding the same. Then you need to add and verify your phone number. That's it! You have successfully bound your phone number with MI Cloud.
6. Next add your security questions which is quite simple.
Relax! Now your data is totally secured online. For any kind of difficulty while adding phone number or security questions on Mi Cloud, do let us know in the below comment section. Don't forget to share with your friends as it might be useful to them.
Related Content: Download photos from Mi Cloud to SD card
Recover photos from Mi Cloud Hidden album after soft reset Xiaomi phone