MIUI 8, Xiaomi major upgrade after MIUI 7 is already available to download for several Mi & Redmi phones all over the world. Those who have already upgraded to MIUI 8 have been wondering how to use the Camera's self-timer setting to capture photos on a delay. With this timer, the users can make themselves ready with a pose for a beautiful picture. So follow the below quick steps to set up self-timer on both rear/front cameras of your MIUI 8 smartphone.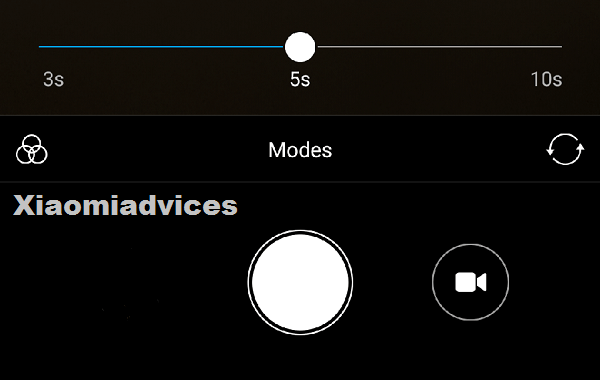 Set the rear camera timer
1. Launch the Camera app.
2. Ensure you're currently using the rear camera.
3. Tap Modes.
4. In the next screen, you'll find list of camera settings.
5. Locate 'Timer' and tap on it.
6. Here the timer will be set to 5s as default. You can change to 3s or 10s according to your need.
7. Once done, tap the shutter button on the screen which begins the countdown. The picture will be captured once the countdown is completed.
8. Enjoy!
Set the front camera timer
1. Launch the Camera app.
2. Switch to front camera if currently the rear camera is active.
3. Tap Modes.
4. Here you'll find only two options – Timer and Voice. Tap on Timer to continue.
5. Just similar to rear camera timer, you need to set the time at which the camera takes the picture.
How to turn off self-timer on MIUI phones: Simply tap on Turn off timber button on the camera screen to turn timer off both on rear & front cameras.
For more tips, tricks & tutorials, do visit our MIUI 8 section.